Presentation and Book Launch /
"Recent Writings" by Walter Benjamin
Date: Tuesday, 3 December 2013, 7–9 pm
Location: Cabinet, 300 Nevins Street, Brooklyn (map and directions here)
FREE. No RSVP necessary
Listen to an audio recording of this program, or download
here
.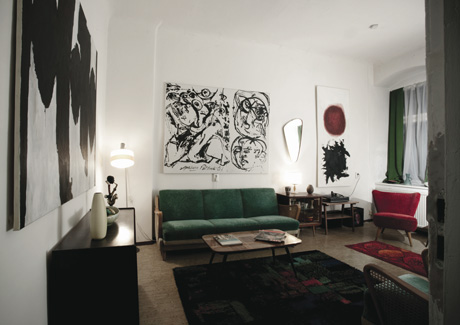 On the occasion of the release of its new collection of recent writings by the philosopher Walter Benjamin, New Documents is pleased to present a narrated slideshow on the Museum of American Art, a Berlin institution with which Walter Benjamin has increasingly associated himself in the last few years.
The guided tour through MoAA's exhibits will be given by a technical assistant from the museum, who will also be on hand to answer questions about the museum's activities and Benjamin's interest in them.
For more on Walter Benjamin: Recent Writings, click here.
---
About the Participants
Walter Benjamin was an influential philosopher and art theoretician, best known for his 1936 essay "The Work of Art in the Age of Mechanical Reproduction." In 1986—many years after his tragic death—Benjamin reappeared in public with the lecture "Mondrian '63–'96" organized by the Marxist Center in Ljubljana. In recent years, Benjamin has been an associate of the Museum of American Art in Berlin, giving interviews and publishing articles on art, originality, museums, and art history. For a recent essay, click here.
The Museum of American Art is a Berlin-based educational institution dedicated to assembling, preserving, and exhibiting memories of modern American art shown in Europe in the mid-twentieth century.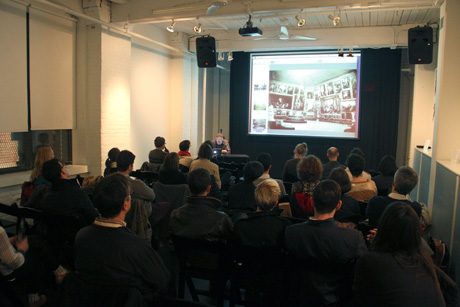 Beer for this event has been lovingly provided by Brooklyn Brewery.