Cabinet Soccer Club
vs
Beşiktaş Football Club
Date: Saturday, 22 May 2010, 5–7 pm
Location: Red Hook Ball Fields, Field #3, corner of Bay St. and Columbia St., Brooklyn
FREE. No RSVP necessary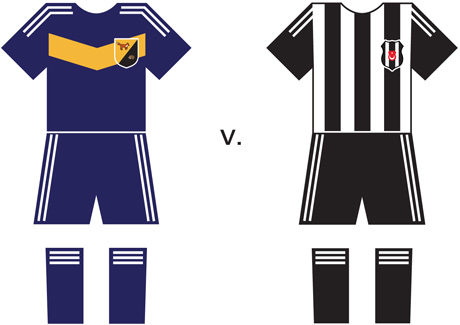 Please join us for a soccer match (of sorts) between clubs from two sister cities united in friendship: Brooklyn's own Cabinet Soccer Club vs. Beşiktaş Football Club, league champions of Turkey (more about this here).
The players of Cabinet Soccer Club, lacking both fitness and skill, will surely be vanquished (assuming our illustrious opponents turn up), but we promise to remain gracious in defeat. As the underdogs in this match, Cabinet will depend upon the enthusiastic cheers of our loyal friends to fortify our flagging spirits and weary legs. Spectators will surely witness football as never before!
Delicious comida will be available for purchase throughout the "match" from the Red Hook Food Vendors.