Screening and Discussion /
"The Art of the Deal," with Ben Thorp Brown and D. Graham Burnett
Date: Thursday, 16 April 2015, 7–9 pm
Location: Cabinet, 300 Nevins Street, Brooklyn (map and directions here)
FREE. No RSVP necessary

Listen to an audio recording of this program, or download
here
.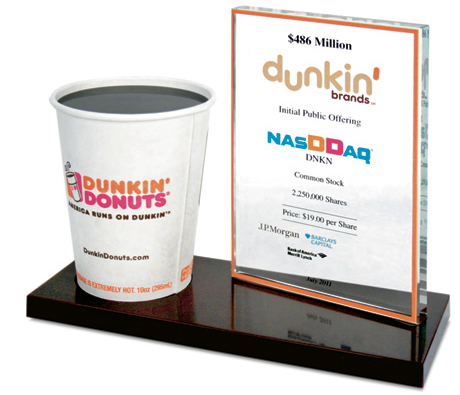 Please join us for an evening with Ben Thorp Brown and D. Graham Burnett dedicated to one of the strangest features of modern transnational capitalism: the "deal toy." Designed to commemorate large financial transactions such as public offerings of stocks or corporate mergers, these small Lucite baubles are usually given as gifts at "closing dinners" to all the principals involved in a deal.
Where did these peculiar objects come from? What are they like? How have they changed? What norms and conventions regulate this very un-Polynesian gift economy? And finally, how did it come to pass that playful, plastic knickknacks annually reify, as moneyworld Monopoly pieces, trillions upon trillions of dollars?
A screening of Brown's film Toymakers (2014) and Alain Resnais's The Song of Styrene (1958) will be followed by discussion between Brown and Burnett about the history of these objects. Also on view will be a number of real deal toys secured for the occasion.
See press about "The Art of the Deal" on The Street.
---
About the Participants
Ben Thorp Brown is an artist and filmmaker living in New York. He received a BA from Williams College, an MFA from the School of the Art Institute of Chicago, and attended the Whitney Museum Independent Study Program. His work has been shown in exhibitions and presentations at MoMA's "Documentary Fortnight," Harvard Film Archive, Images Festival, the Whitney Museum, SculptureCenter, MoMA PS1, and Bischoff Projects. He is a participant in the 2014–2015 LMCC Workspace Residency, a visiting scholar at New York University, and a 2015 artist-in-residence at the Chinati Foundation.
D. Graham Burnett is an editor of Cabinet and teaches at Princeton University. Recent collaborative projects include "The Work of Art under Conditions of Intermittent Accessibility" (Palais de Tokyo, Paris) and "When Experience Becomes Form" (Guggenheim Museum, New York). He is affiliated with the research consortium ESTAR(SER).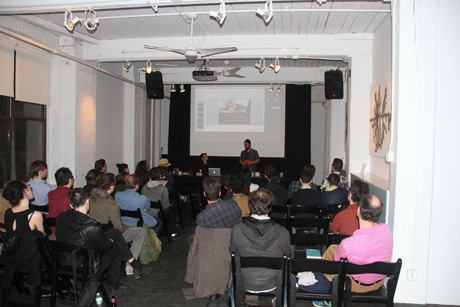 Beer for this event has been lovingly provided by Brooklyn Brewery. Refreshments courtesy of Sprizz-O.