Book Launch, Talk, and Performance /
"The Ancient Phonograph," with Shane Butler and Joseph Keckler
Date: Thursday, 21 January 2016, 7–9 pm
Location: Cabinet, 300 Nevins Street, Brooklyn (map and directions here)
FREE. No RSVP necessary
Listen to an audio recording of this program, or download
here
.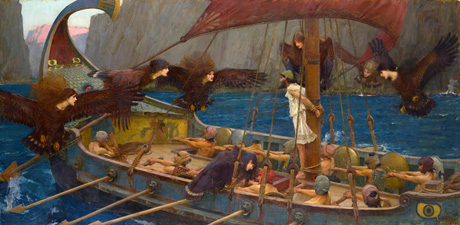 Please join us to celebrate the publication of Shane Butler's new book The Ancient Phonograph (Zone Books, 2015). The evening's program—featuring a talk by Butler and an operatic monologue based on the book's source texts by singer Joseph Keckler—will delve into the peculiarities and vagaries of the human voice.
In The Ancient Phonograph, Butler offers an ambitious attempt to rethink the voice: as an anatomical presence, a conceptual category, and a source of pleasure and wonder. He takes us back to an age long before Edison and the invention of the phonograph, when the written word was unrivaled as a medium of the human voice. By reconstructing a series of Greek and Roman soundscapes ranging from the time of Aristotle to that of Augustine, Butler shows how the the real voices of tragic actors, ambitious orators, and singing emperors blended with the imagined voices of lovesick nymphs, tormented heroes, and angry gods.
---
About the Participants
Shane Butler is professor of classics at Johns Hopkins University. He is the author of The Hand of Cicero (Routledge, 2002) and The Matter of the Page: Essays in Search of Ancient and Medieval Authors (University of Wisconsin Press, 2011), and co-editor of Synaesthesia and the Ancient Senses (Acumen, 2013).
Joseph Keckler is a singer, writer, and interdisciplinary artist who often transforms his experiences and observations into stories, videos, and arias. He is currently artist-in-residence at the University of Michigan, where he is working on Let Me Die, a durational performance that combines many operatic death scenes.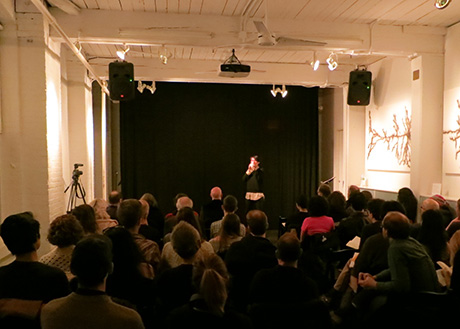 Beer for this event has been lovingly provided by Brooklyn Brewery. Refreshments courtesy of Sprizz-O.