Talk and Discussion / "Double Take 21"
Date: Wednesday, 19 April 2017, 7–9 pm
Location: Cabinet, 300 Nevins Street, Brooklyn (map and directions here)
FREE. No RSVP necessary
Facebook Event
Listen to an audio recording of this program, or download
here
.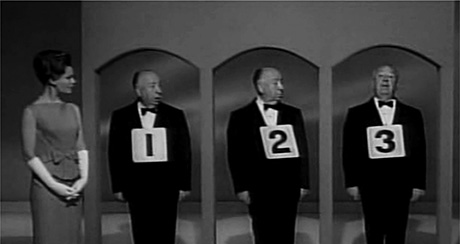 Please join us for a special edition of Apexart's unique reading series "Double Take" hosted at Cabinet. Organized by Albert Mobilio, "Double Take" asks award-winning and emerging poets, novelists, editors, and artists to trade takes on shared experiences. For this edition of "Double Take:"
— Wo Chan and Nicole Shanté White get married.
— Leonard Schwartz and Zohra Saed investigate languages of resistance.
— Idra Novey and Alex Mar meditate on Ana Mendieta.
Thanks to Poets House for nominating Wo Chan and Nicole Shanté White.
---
About the Participants
Wo Chan is a poet and performance artist. Chan is the author of the chapbook Order the World, Mom (Belladonna Press, 2016), and has received honors from Poets House, Kundiman, Lambda Literary, Millay Colony for the Arts, and the Asian American Writers' Workshop. Chan has been published in VYM, Cortland Review, 92 Street Y, The Margins, No Tokens, and elsewhere. As a standing member of the Brooklyn-based performance collective Switch N' Play, Chan has performed at venues including Brooklyn Pride, Vox Populi, and the Architectural Digest Expo. Wo wrote and directed WHITEFLAG / WHITEFACE, an all-Asian-American experimental theater piece which debuted at the 2016 Hot! Festival at Dixon Place.
Alex Mar is a writer based in her hometown of New York City. Her first book, Witches of America (Farrar, Straus & Giroux, 2015), was a New York Times Notable Book of 2015 in non-fiction, a New York Times Editors' Pick, among the Millions' "Most Anticipated Books" of 2015, one of the Believer's "Favorite Books" and Huffington Post Books' "Most Notable" of 2015. Her work has appeared in the Believer, New York Magazine, the New York Times Book Review, Elle, Tin House, the Oxford American, and The Best American Nonrequired Reading 2015.
Idra Novey is the author of the novel Ways to Disappear (Little, Brown, and Co, 2016), which won the 2016 Eagles Prize and was a New York Times Editors' Choice. Her most recent poetry collection, Exit, Civilian (The University of Georgia Press, 2012), was selected for the 2012 National Poetry Series. She has written for the New York Times, the LA Times, New York Magazine, and has translated a number of writers from Spanish and Portuguese. Her most recent translation is Brazilian writer Clarice Lispector's novel The Passion According to G.H.
Zohra Saed is a Brooklyn-based Afghan American poet and received her MFA at Brooklyn College. Her poetry and essays have been published in numerous anthologies and journals. Saed is the coeditor of One Story, Thirty Stories: An Anthology of Contemporary Afghan American Literature (University of Arkansas Press, 2010) and editor of the chapbook Langston Hughes: Poems, Photos and Notebook from Turkestan (Lost & Found, The CUNY Poetics Documents Initiative). Her essays on the Central Asian diaspora and its food history have appeared in Eating Asian America (New York University Press, 2013) and the Asian American Literary Review. She co-founded UpSet Press, a Brooklyn-based nonprofit indie press. Saed is assistant professor in literature at Bard High School Early College.
Leonard Schwartz is the author of numerous books of criticism and poetry, including A Flicker at the Edge of Things (Spuyten Duyvil,1998), The Tower of Diverse Shores (Talisman, 2003), Language as Responsibility (Tinfish Press, 2007), A Message Back and Other Furors (Chax Press, 2008), The Library of Seven Readings (Ugly Ducking Presse, 2008), At Element (Talisman, 2011), and If (Talisman, 2012). His two most recent books are The New Babel: Towards a Poetics of the Mid-East (University of Arkansas Press, 2016) and, as editor, Benjamin Fondane: Cinepoems and Others (New York Review Books, 2016). He is also the host of the radio program "Cross-Cultural Poetics," which features interviews with poets, thinkers, performers, and artists from all over the world. Schwartz teaches poetics at the Evergreen State College in Olympia, Washington.
Nicole Shanté White, based in Brooklyn, writes, dances, and teaches from a black queer womanist lens. She is a recipient of fellowships from Poets House, Willow Arts Alliance, and the Poetry Project. Her work can be found in the Feminist Wire, Wall Street, Word Riot, and other journals. White was a contributing staff writer for Sula Collective and a writer-in-performance at the Tribeca Performing Arts Center.