Debate /
"World Cup 2014: The Half-Time Show," with Simon Critchley, Hal Foster, Thatcher Foster, Stefano Gulizia, Sandy Tait, Mark Wigley, and special subs
Date: Friday, 27 June 2014, 7–9 pm
Location: Cabinet, 300 Nevins Street, Brooklyn (map and directions here)
FREE. No RSVP necessary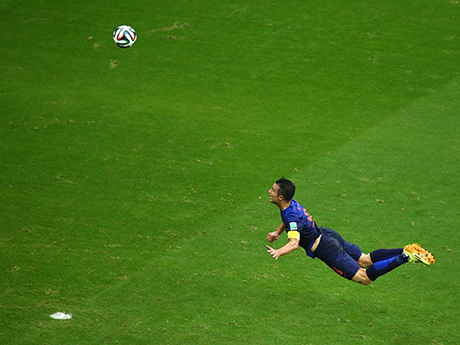 As the group stages of the 2014 World Cup come to an end, please join us for an evening of analysis, debate, and banter with hardcore football fans Simon Critchley (England and Liverpool), Hal Foster (USA and Seattle Sounders), Thatcher Foster (USA and Fulham), Stefano Gulizia (Italy and Juventus), and Sandy Tait (England and Everton), and Mark Wigley (Chile and Barcelona). Subs include Tait Foster (France and Seattle Sounders) and Sina Najafi (Argentina and Arsenal).
Beauty, failure, justice, disappointment, spectacle, nationalism, money, class, masculinity, and esprit de corps are only some of the issues that will (naturally) be discussed as the participants look back at the highlights and lowlights of the first half of the tournament.
Come with your own peeves and passions; audience participation is welcome and in fact encouraged. We'll put the association back into association football!
Beer for this event has been lovingly provided by Brooklyn Brewery.