Panel and Screening /
"Bulbs, Tubes, Beams, and Cobraheads"
Date: Wednesday, 7 December 2011, 7–9 pm
Location: Cabinet, 300 Nevins Street, Brooklyn (map and directions here)
FREE. No RSVP necessary
Organized by the Goethe-Institut New York
Listen to an audio recording of this program, or download
here
.
Please note: at 6:57, the introduction ends; there are 5 seconds of silence, followed by the the post-screening panel.
Please join us for an evening about (and with) artificial light that pitches hard against soft fascination and agitated against slow perception. A screening of 16 mm short films by artist Amy Granat, which self-reflexively engage the filmstrip and the light of the projector, will be combined with presentations by Gregor Jansen and Linnaea Tillett. Jansen, artistic director of the Kunsthalle Düsseldorf and a curator specializing in new media art and lichtkunst, will focus on recent uses of artificial light as artistic material, while Tillet, a lighting designer and environmental psychologist, will walk us through her work on the city street and present a typology of the streetlamp. Sarah Demeuse will moderate.
This event is organized in parallel with "We Would Provide Complete Darkness," an exhibition on view through 22 December at the Goethe-Institut Wyoming Building, 5 E 3rd St, New York. For more on the exhibition, see here.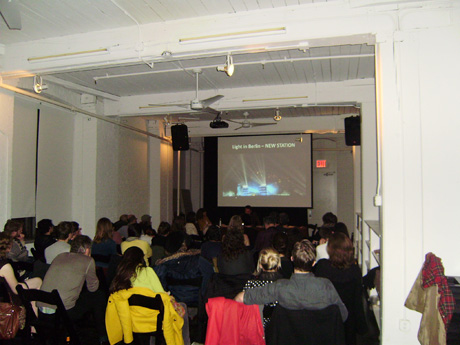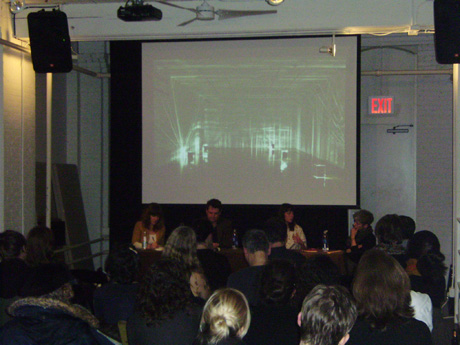 This event has been made possible by a generous grant from the New York State Council on the Arts. Beer for this event has been lovingly provided by Brooklyn Brewery.