Intern Initiative /
"postTV LIVE"
Date: Tuesday, 25 May 2010, 6:30–11 pm
Location: Cabinet, 300 Nevins Street, Brooklyn (map and directions here)
FREE. No RSVP necessary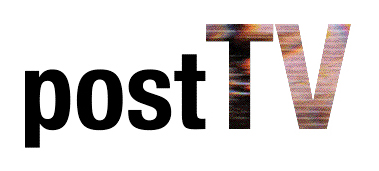 postTV is a new platform for exhibiting and producing experimental video and performance. Both a website and live-event series, postTV provides artists with the opportunity and resources to participate and share their innovations. The postTV crew includes videographers, set-builders, costume designers, editors, and various technicians joining together to produce visionary video and performative works. postTV.org will offer a daily schedule of programs consisting of curated video submissions along with works produced by the postTV crew. postTV : LIVE events are opportunities for the postTV community to come together in a collective space beyond the web to share and witness new work that has come to fruition through collaboration with the postTV production crew.
The first postTV : LIVE event at Cabinet will include performances by:
Alex DeCarli - "HERE WE ARE, DRIVING"
Anthony Ptak - theremin performance
Stephen Mosblech - "Candie Hearts"
Connie Mae Oliver - "Te Felicito Y Te Congratulo"
Panoply Performace Laboratory - "The Last Dreams of Helene Weigel or How to Get Rid of The Feminism Once and For All"
BFFA3AE - "T33N SEN10R HI6H: Home of the BFFA3AE"
Devin KKenny & Chris Bowman - ( : ) PRESENTS ( : )
Kirby Mages - "My Villa, My Home."
Caitlin MacQueen presents LIVE and DRAWN featuring the incredible Hannah Rawe
Kat Toledo - "Beauty Queen, USA"
Joseph Sarcophagus & Benjamin Santiago of the Anomalous Research Foundation present a new Spiritmaster prototype
Dysgenix starring Tom Raper & the 7-11 Boys (featuring a special guest appearance by the illustrious and magical Mr. L)
Drinks will be served.
---
About the Intern Initiative
The Intern Initiative is a program begun in the fall of 2009 at Cabinet. It aims to bring together interns from a wide range of non-profit institutions across New York City in order to encourage a dialogue on the role of unpaid internships in contemporary society. Additionally, the Intern Initiative offers the opportunity for New York City area interns to collaboratively plan public cultural events at Cabinet's exhibition space.
This program is made possible with public funds from the New York State Council on the Arts.