Talk /
Laurel Braitman on "Nanotechnology and the American Supersoldier"
Date: Wednesday, 22 July 2009, 7–8:30 pm
Location: Cabinet, 300 Nevins Street, Brooklyn (map and directions here)
FREE. No RSVP necessary
Listen to an audio recording of this program, or download
here
.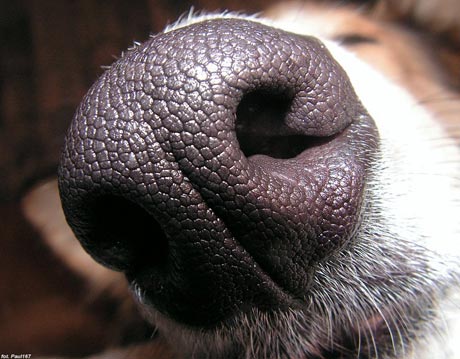 Please note that due to technical difficulties, the recording cuts off at one hour, before the talk concludes.

In 2002, MIT partnered with the US Army and a small group of military contractors, such as Raytheon, to make a battlesuit for the Future Force Warrior—a project that sought to use nanotechnology (or the purposeful manipulation of matter at nearly the atomic scale) to create an invincible American soldier. This battlesuit was not just any new soldier uniform—it was, in essence, a superhuman suit that would give its wearer the ability to become bulletproof at light speed, to jump great distances or lift heavy weights, to monitor vital signs and perform CPR if the soldier needed it, to detect chemical and biological weapons and deliver an antidote (custom made from a library of ingredients stored within the suit), and to sense explosives as well as a trained bomb-sniffing dog. Almost seven years later, the supersuit is still in development—but one aspect of it—a handheld synthetic dog nose called Fido that allows soldiers and security personnel to "sniff" explosives—has left the lab and is being implemented everywhere from our nation's airports and harbors to military checkpoints in Iraq and Afghanistan.
---
About the Participant
Laurel Braitman
, a doctoral student at Massachusetts Institute of Technology and an affiliate at the Center for Advanced Visual Studies, is a historian and anthropologist of science and has been researching the story of the supersuit for the last three years. She will discuss nanotechnology, the development of the synthetic dog nose, and our ongoing national efforts to create superheroes to save us from ourselves.