"Ordinary Lives" /
A Talk by Rania Matar with ArteEast
Date: Wednesday, 16 December 2009, 7–9 pm
Location: Cabinet, 300 Nevins Street, Brooklyn (map and directions here)
FREE. No RSVP necessary
Listen to an audio recording of this program, or download
here
.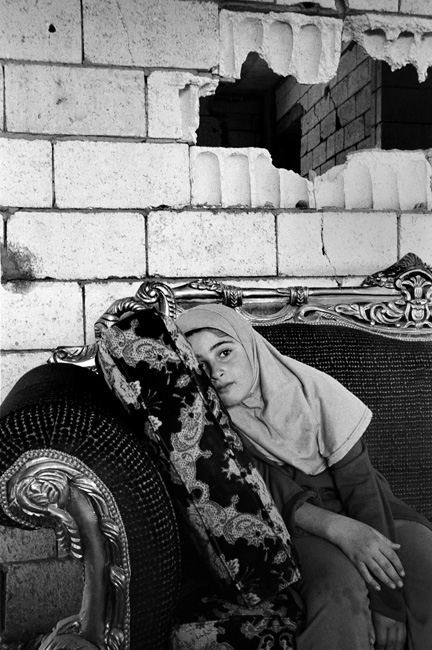 As part of its "Across Histories: Segregated Spaces" lecture series, Arte East presents "Ordinary Lives," an artist talk and book signing by Rania Matar.
Photographer Rania Matar's work focuses on the Middle East, in particular women and children in Lebanon, a country said to be "the gate to the Middle East, between the West and the Arab world." In her first book Ordinary Lives, Matar, who grew up in Lebanon and the United States—an outsider and an insider in both worlds—collects a large body of work pertaining to war, the spread of the veil, Palestinian refugee camps, and Christian life in the Middle East.
---
About the Participants
Born and raised in Lebanon, Rania Matar moved to the United States in 1984. Trained at the American University in Beirut and at Cornell University, she worked as an architect before studying photography at the New England School of Photography and Maine Photographic Workshops. She currently works full-time as a photographer and teaches photography to teenage girls in Lebanon's refugee camps and to teenage refugees in Boston. In 2008, she was selected as one of the Top 100 Distinguished Women Photographers by "Women in Photography" and was a finalist for the James and Audrey Foster Prize at the Institute of Contemporary Art, Boston.