Talk and Book Launch /
"Blue Mythologies: Reflections on a Colour," with Carol Mavor
Date: Friday, 14 February 2014, 7–9 pm
Location: Cabinet, 300 Nevins Street, Brooklyn (map and directions here)
FREE. No RSVP necessary
Listen to an audio recording of this program, or download
here
.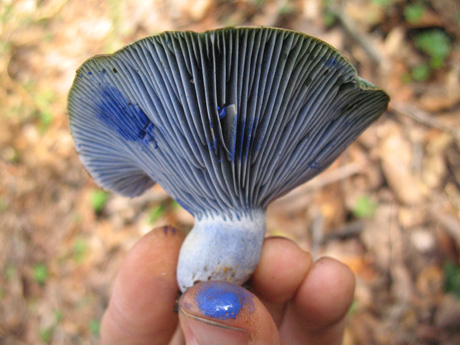 Please join us to celebrate the recent publication of Carol Mavor's new book Blue Mythologies: Reflections on a Colour (Reaktion Books, 2013).
The sea, the sky, the veins of your hands, the earth when photographed from space—blue sometimes seems to overwhelm all the other shades of our world in its all-encompassing presence. The blues of Blue Mythologies include those present in the world's religions, eggs, science, slavery, gender, sex, art, the literary past, and contemporary film. Carol Mavor's engaging and elegiac readings in this beautifully illustrated book take the reader from the blue of a newborn baby's eyes to Giotto's frescoes at Padua, and from the films of Derek Jarman and Krzysztof Kiéslowski to the islands of Venice and Aran.
In each example Mavor unpicks meaning both above and below the surface of culture. In an echo of Roland Barthes's essays in Mythologies, blue is unleashed as our most familiar and most paradoxical color. At once historical, sociological, literary, and visual, Blue Mythologies gives us a fresh and contemplative look into the traditions, tales, and connotations of those somethings blue.
Mavor's talk will begin at 7:30 pm. Signed copies of Blue Mythologies will be available for purchase, courtesy of Reaktion Books and University of Chicago Press.
---
About the Author
Carol Mavor teaches at the University of Manchester. Her previous books include Black and Blue: The Bruising Passion of Camera Lucida, La Jetée, Sans soleil, and Hiroshima mon amour (Duke University Press, 2012), and Reading Boyishly: Roland Barthes, J. M. Barrie, Jacques Henri Lartigue, Marcel Proust, and D. W. Winnicott (Duke University Press, 2007).
Beer for this event has been lovingly provided by Brooklyn Brewery.