A Culture of Curiosity
Date: Friday, 12 October 2007, 7 pm
Location: The Photographer's Gallery, 5 & 8 Great Newport St, London
FREE. No RSVP necessary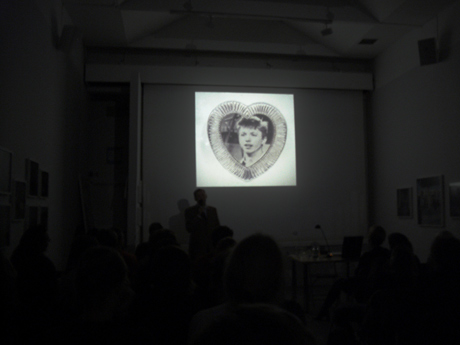 This evening of talks and performances presented some antique and modern wonders from the magazine's cabinet of curiosities.
---
About the Participants
Sina Najafi, editor-in-chief and host for the evening, introduced the magical sweetener that is Miracle Fruit.
Writer and critic Michael Bracewell presented a guide to the seaside surrealism of Morecambe and Heysham.
Maiken Umbach, from the University of Manchester, talked about the peculiar political meaning of volcanoes in 18th-century Germany.
Brian Dillon, Cabinet's UK editor, acted out the oddities of Victorian gesture manuals.