"A Funeral for Psychoanalysis,"
undertaken by Jamieson Webster
Date: Friday, 13 January 2012, 7:30–9:30 pm
Location: Cabinet, 300 Nevins Street, Brooklyn (map and directions here)
Limited seating
Funeral attire required
Listen to an audio recording of this program, or download
here
.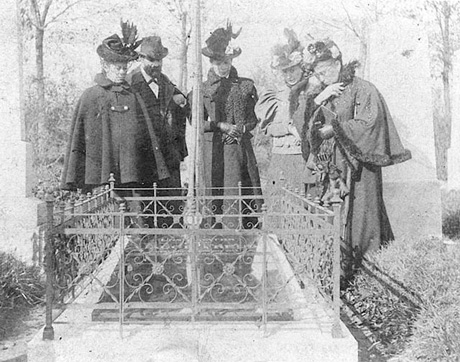 This attitude of ours towards death has a powerful effect on our lives. Life is impoverished, it loses interest, when the highest stakes in the game of living, life itself, may not be risked. It becomes as shallow and empty as, let us say, an American flirtation, in which it is understood from the first that nothing is to happen, as contrasted with the Continental love-affair in which both partners must constantly bear its serious consequences in mind.
—Sigmund Freud, Thoughts for the Times on War and Death
In commemoration of the recent publication of The Life and Death of Psychoanalysis by Jamieson Webster, you are invited to a funeral for the talking cure, conceived by Freud in 1895. As wanted or unwanted as its passing may be, the anxious wait is over. We no longer have to declare it still living or slowly expiring. Enough of this endless flirtation with death! It is time to bear the consequences in mind, to risk a life without the great beast that is psychoanalysis. We invite you therefore to join us on a cold January evening close to the Gowanus Canal as psychoanalysis is finally laid to rest.
Eulogies will be given by
Simon Critchley
Ezra Feinberg
Patricia Gherovici
Ben Kafka
Hari Kunzru
David Lichtenstein
George Prochnik
Lissa Weinstein
Music will be provided by Brian Dewan.