Hitting Walls: A Day of Handball
Date: Sunday, 27 July 2014, 2–8 pm
Locations: Cabinet (300 Nevins St, Brooklyn) and Thomas Greene Playground (corner of Nevins St and Degraw St, Brooklyn)
Organized by Carlin Wing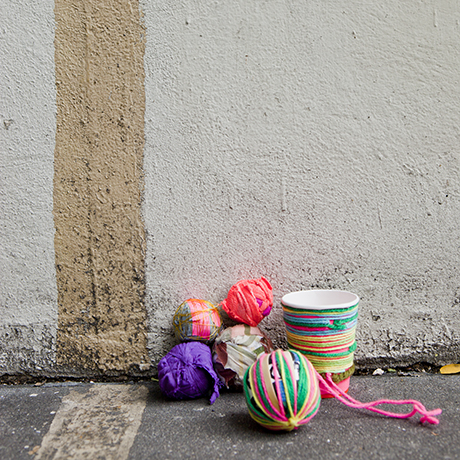 Interested in learning about the history of handball? Want to get on court for the first time? Ever wanted to know how to make bouncy balls? Join us on Sunday, July 27th, for a day of activities related to Brooklyn's homegrown game organized by artist Carlin Wing.
New York City's public parks are home to the greatest collection of one-wall handball courts in the world; come spend an hour or a whole sunny Sunday afternoon playing, making, learning, spectating, and speculating.
Handball Clinic, 2–6 pm, Thomas Greene Handball Courts
Come learn how to play without feeling embarrassed! Total novices are more than welcome. An impromptu tournament might be organized if enough players feel ready for primetime. There will be lemonade and loud cheering.
Ball-Making Workshop, 3–5 pm, Thomas Greene Handball Courts
If you are more of a crafter than a competitor, come join the free Ball-Making Workshop. We will make balls out of old sheets, liquid latex, vinegar, medical tape, punctured bicycle inner tubes, packing materials, rubber bands, wine corks, bits of string, and other unlikely stuff. Materials will be provided but you are also welcome to bring old t-shirts, rubber doodads, yarn, socks missing their mates, and things lying around the back of drawers that you have been meaning to get rid of. Children are welcome.
Art Exhibition, 2–8 pm, Cabinet
Cabinet's offices will function as the locker room for the day and will host a small exhibition of handball photographs by Keith Thode and Holly Koffler, alongside historical images of the game. An artist project by Max Warsh will also be on view along the route between the courts and Cabinet.
Exhibition Match, 6–7 pm, Thomas Greene Handball Courts
The sun-shy and spectatorially inclined can arrive at 6 pm to watch an Exhibition Match between Ingmar McKenzie and Vlad Klym, two of the city's top players.
Talk, 7–8 pm, Cabinet
After the match, we will retreat to Cabinet's venue to hear from the players, view the exhibit, and listen as Carlin Wing takes us through some highlights of the history of handball to close out the day.
See press about "Hitting Walls: A Day of Handball" in The New Yorker and The New York Times.
---
About Hitting Walls
This event is the twenty-seventh installment of Hitting Walls, an iterative project started by Carlin Wing in 2008. Hitting Walls consists of works made in a variety of media and forms—large-format photographs, appropriated internet material, experimental videos, sound sculptures, installations, performances, participatory events, and written texts. All of the works engage ball-wall sports, tracing new arcs through their long, globalized histories and advocating embodied, material ways of describing the world through bounce, rebound, and ricochet.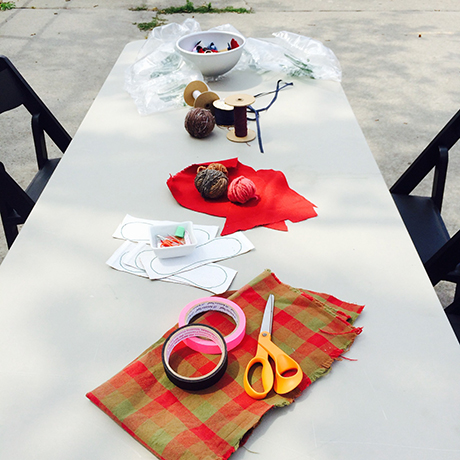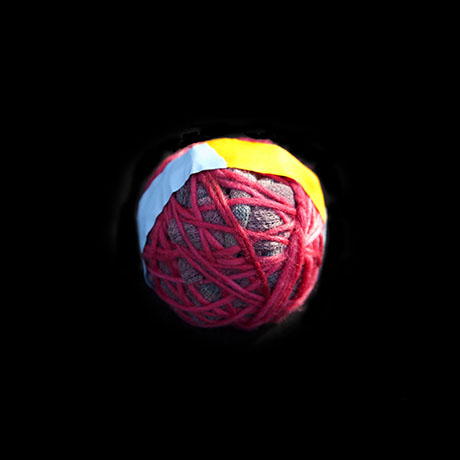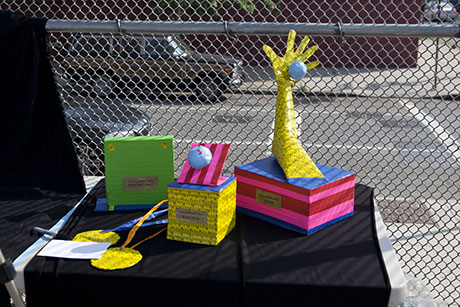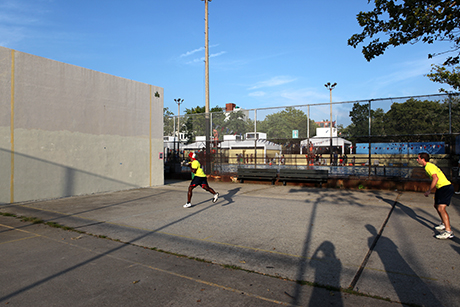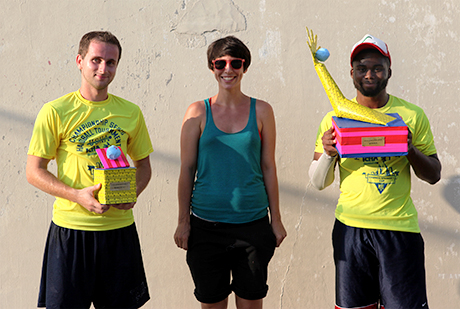 Refreshments courtesy of Sprizz-O.