Spring 2008
Inventory / Index for Der Räuber
Possibility, as silently purring
Helen Mirra
"Inventory" is a column that examines or presents a list, catalogue, or register.
---
Swiss writer Robert Walser (1878–1956) composed the text which has come to be known as Der Räuber around 1925 on twenty-four unnumbered octavo-sized sheets of paper. All of Walser's work from about this time until he stopped writing was drafted in a tiny script. So small as to be illegible, for many years these texts were assumed to be written in some kind of code. The penciled microscripts were first "deciphered" by Jochen Greven, who published many of them in the mid-seventies, including Der Räuber. Werner Morlang and Bernhard Echte published their "corrected" edition of the novella in 1987; this later version, translated by Susan Bernofsky, was published by the University of Nebraska Press as The Robber in 2000.
Artist Helen Mirra, who has previously indexed volumes by W. G. Sebald, William James, John Dewey, and Jane Adams, started compiling her index of the novella last January while doing research at the Walser Archive in Zurich. The index is reproduced here accompanied by details from a watercolor portrait painted in 1894 by Karl Walser of his brother Robert dressed as the misfit robber Karl Moor in Friedrich Schiller's play Der Räuber (1781).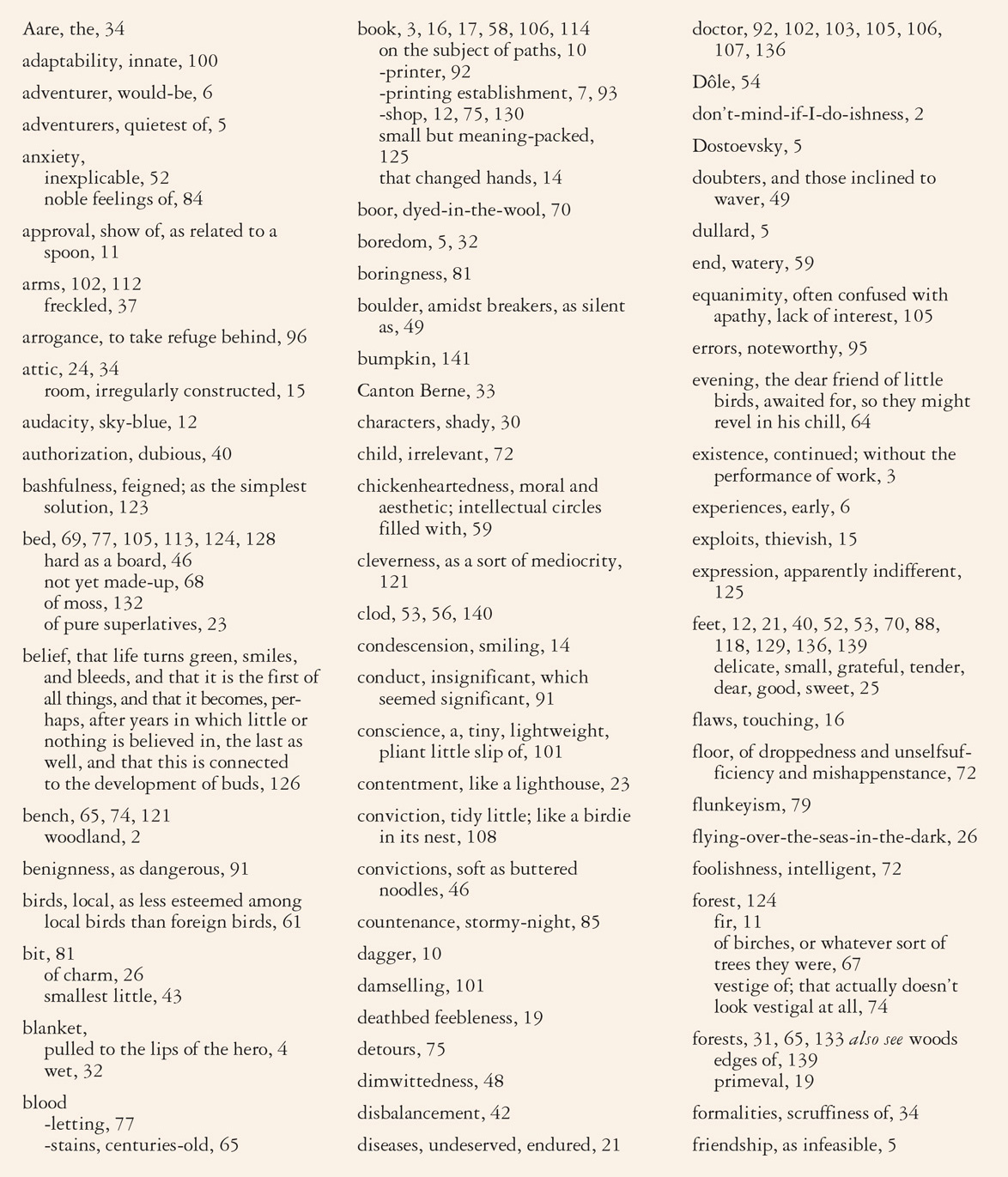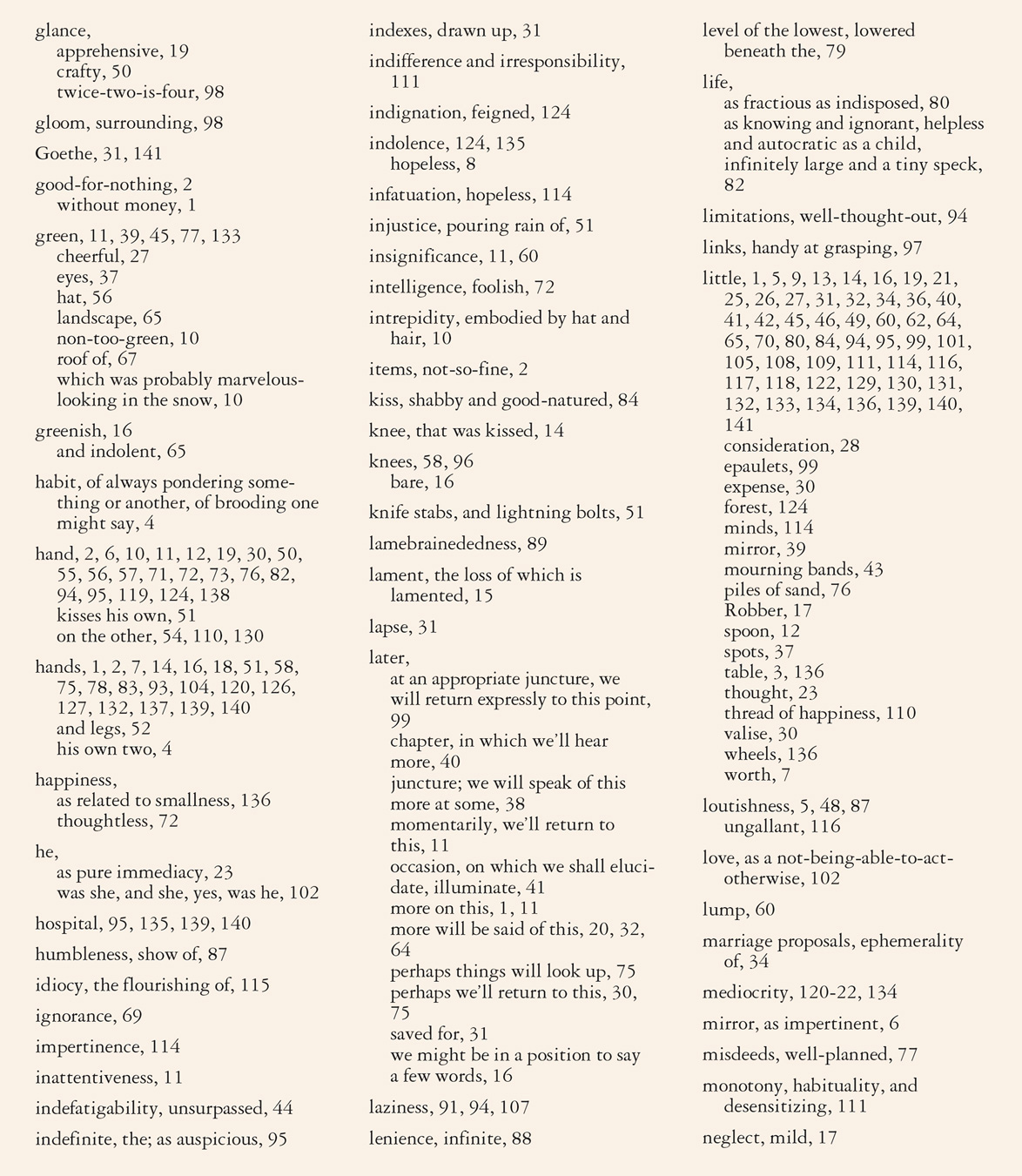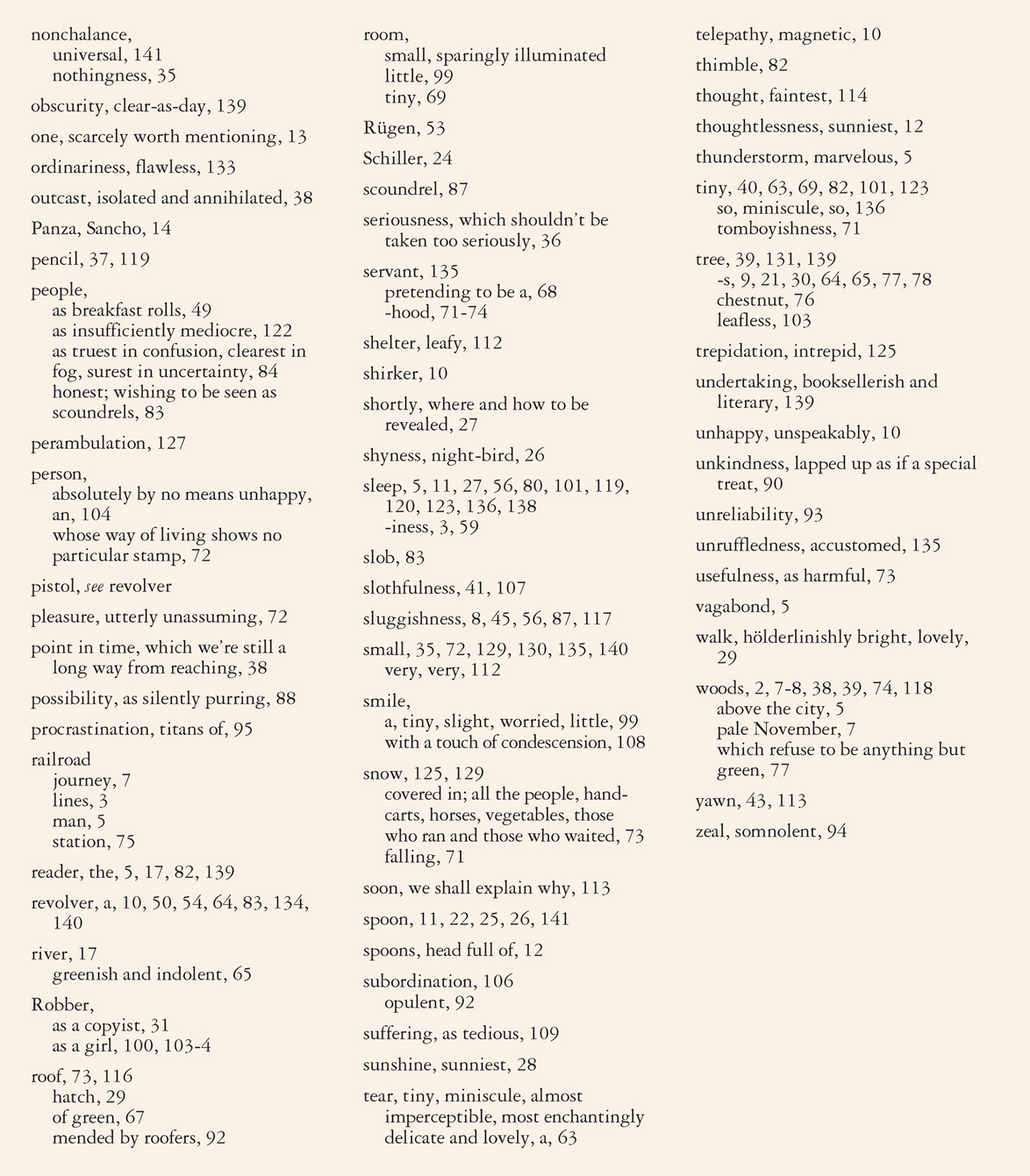 Helen Mirra's recent book Cloud, the, 3 (JRP Ringier, 2007) is an index of John Dewey's Reconstruction in Philosophy. She is associate professor in the Department of Visual and Environmental Studies at Harvard University, and in 2008–2009 will be artist-in-residence at the Laurenz Haus in Basel, Switzerland.
If you've enjoyed the free articles that we offer on our site, please consider subscribing to our nonprofit magazine. You get twelve online issues and unlimited access to all our archives.