Spring 2010
Artist Project / Prison Landscapes
Inside out
Alyse Emdur
Dear _________________ ,
Hello, I saw your picture and profile on <www.writeaprisoner.com> and would like to invite you to contribute to a book that I'm working on. Growing up, my older brother spent many years in and out of prison. Memories of visiting him remain vivid and significant to me. In a family photo album, I recently found many Polaroid pictures of him posing in front of various scenic backdrops. He tells me that murals painted by talented inmates of tropical beaches, flowing waterfalls, and mountain vistas are common features in prison visiting rooms across the country. I am collecting photographs of people in prison in front of these backdrops. The photographs will be compiled into a book of portraits. If you contribute a photograph, you will receive your own copy of the book. Would you like to send me a photograph of yourself in the visiting room where you are? The picture can be of you alone or with a friend or loved one. Represent yourself. Let me know if you would like your name included or if you'd prefer to remain anonymous. Enclosed is a picture of myself with my sister and brother in front of a visiting room mural. I'm the youngest on the right.
Looking forward,
Lee Lana*
*When I initially began collecting the images for "Prison Landscapes," I used the alias Lee Lana, a combination of my and my sister's middle names. During my correspondences with the inmates, I sent them a release form with both my legal name and my alias; it was then that a number of inmates stated that they too had used aliases, and clarified their legal names.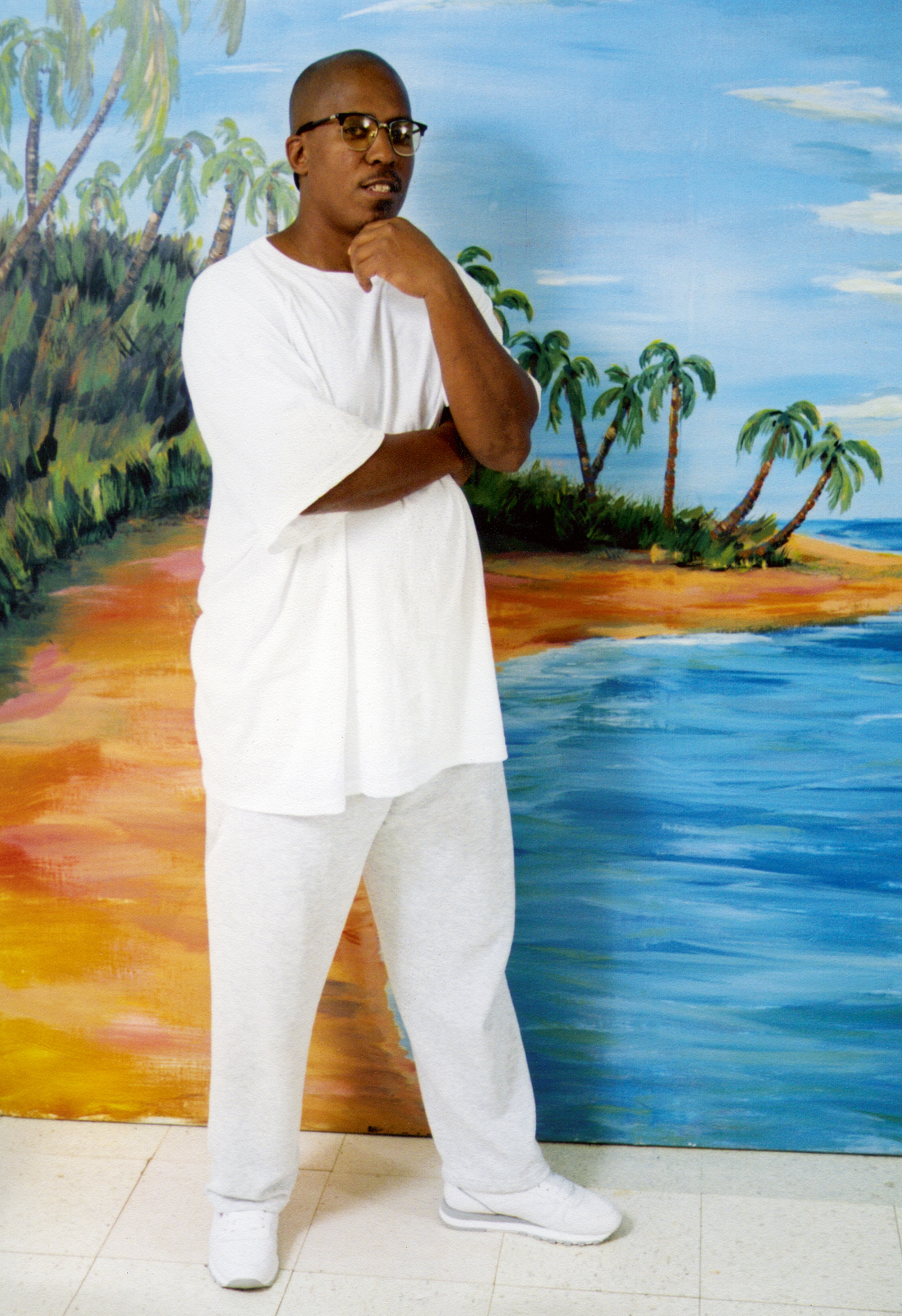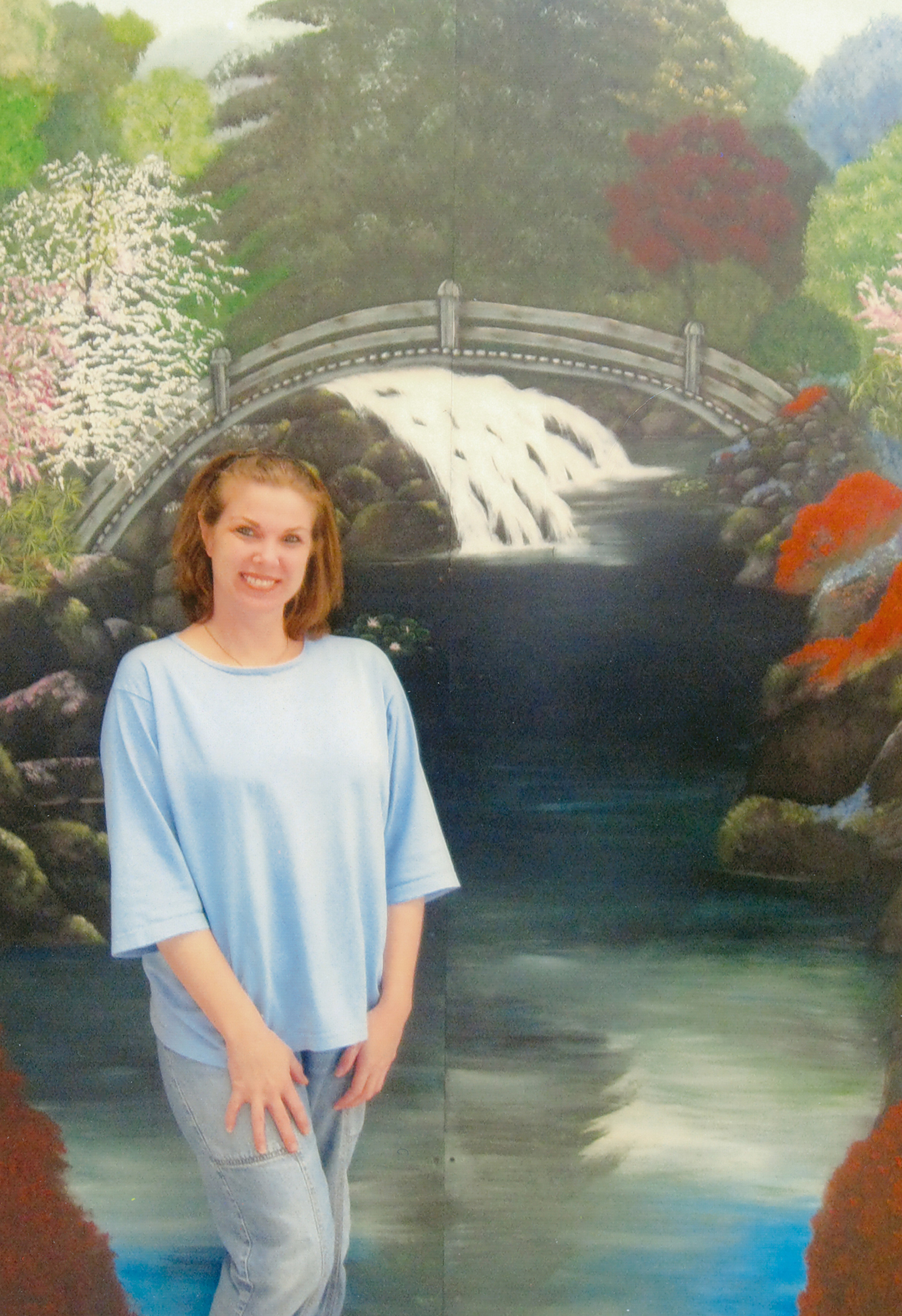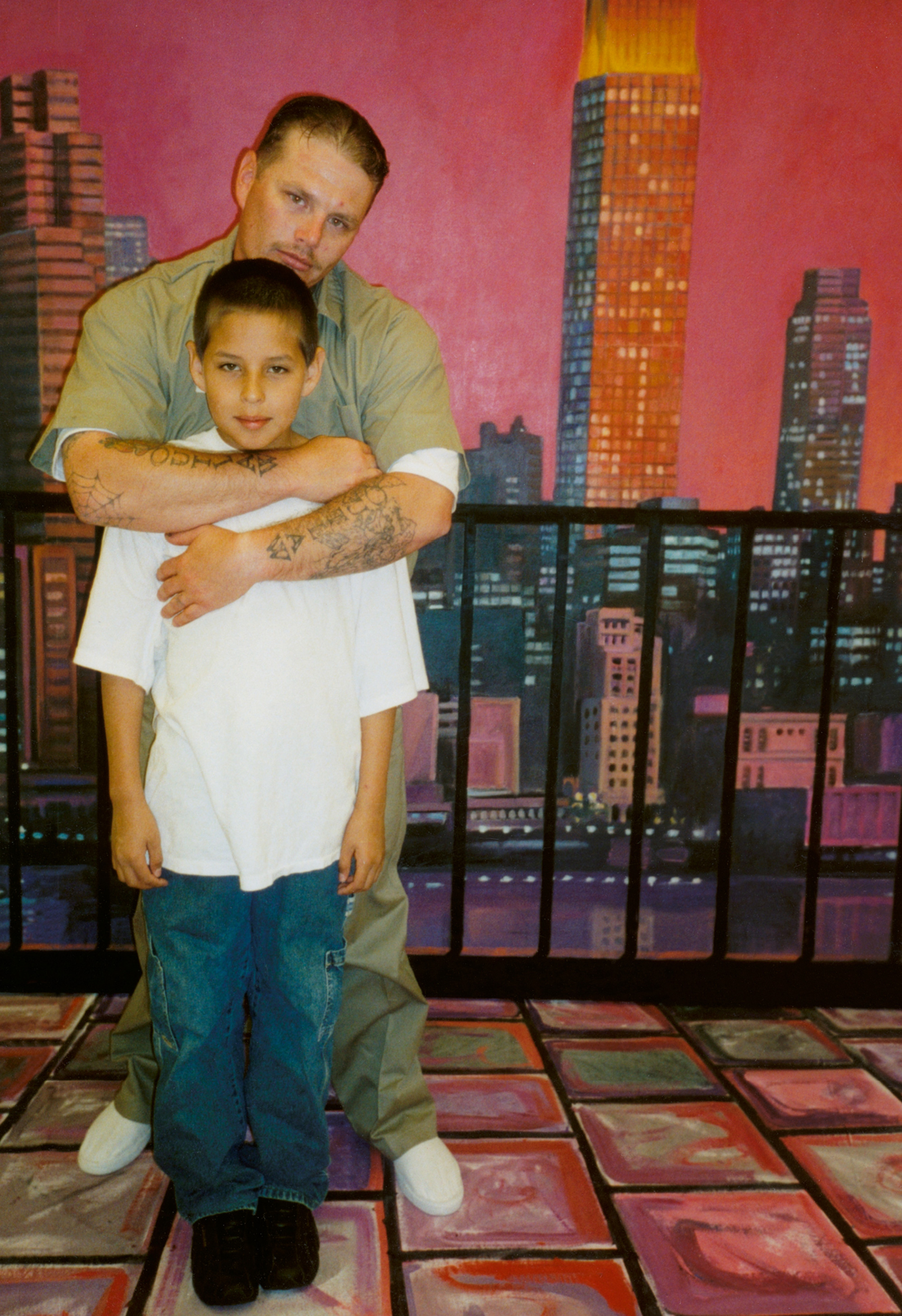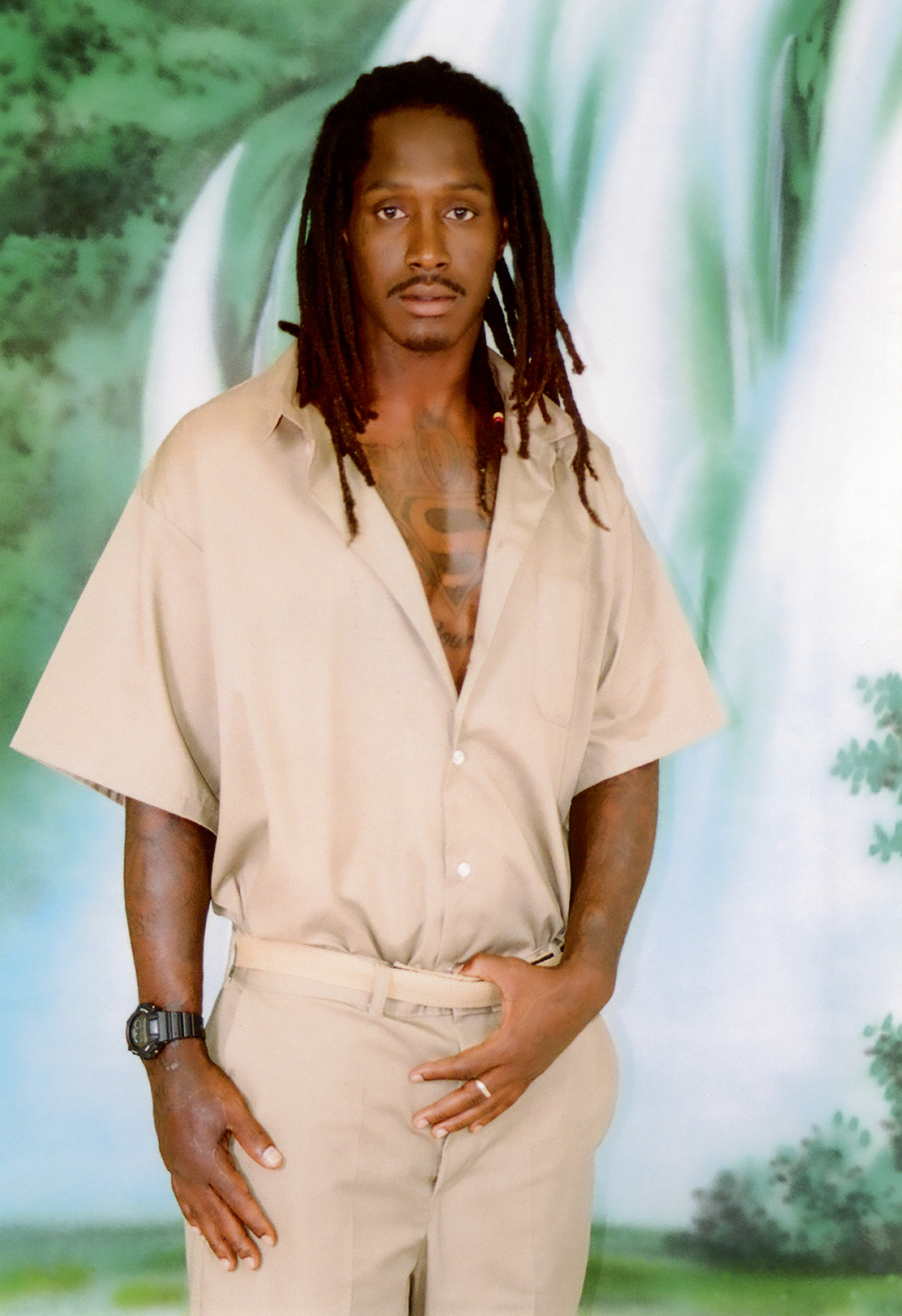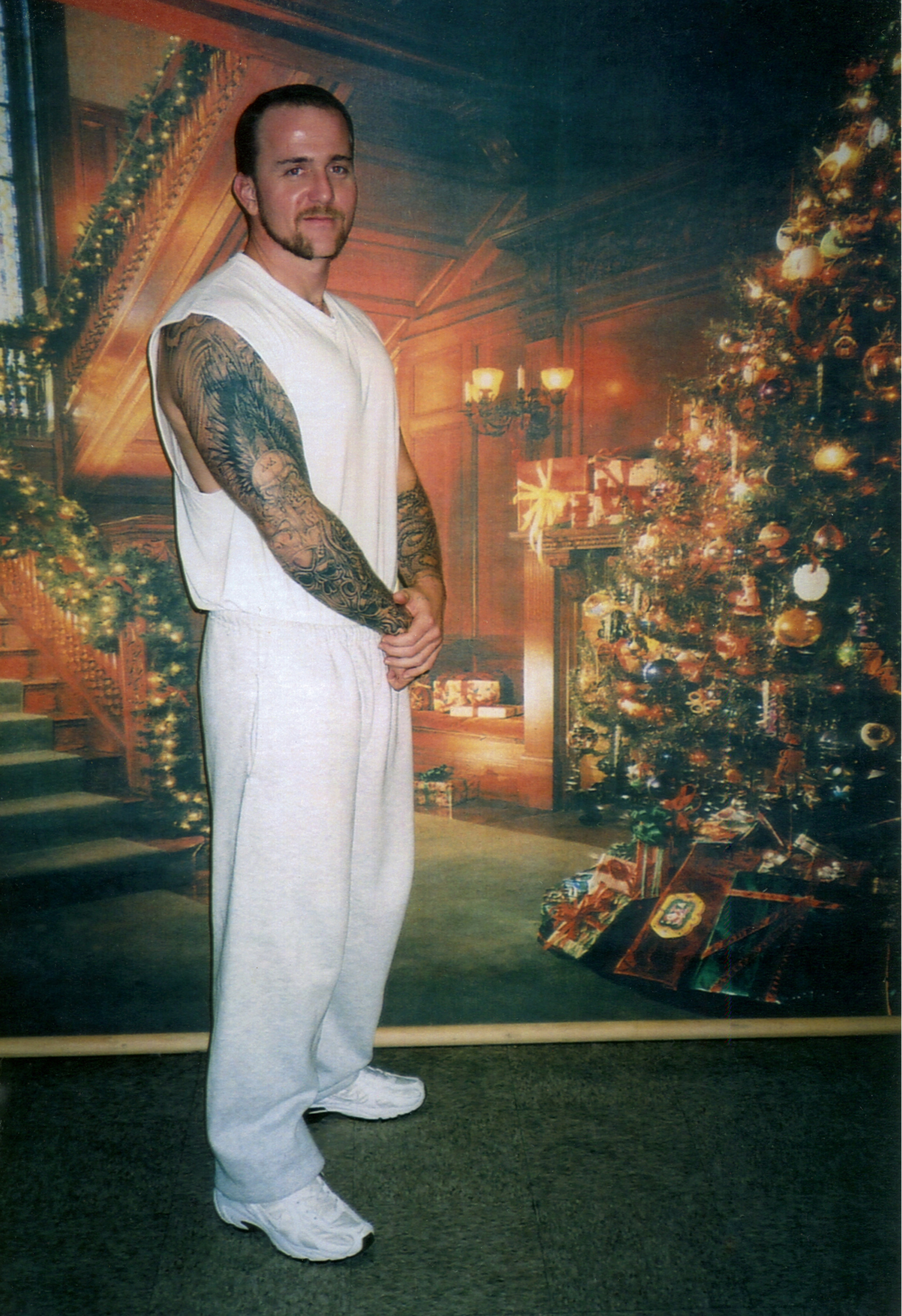 Alyse Emdur lives and works in Los Angeles. For her newest project, Photograph A Recruiter, she is seeking submissions from high school students at www.photographarecruiter.com [Link defunct—Eds.].