Summer 2011
Inventory / Key Dates in the History of Clown Crime
Funny strange
Andrew McConnell Stott
"Inventory" is a column that examines or presents a list, catalogue, or register.
---
JULY 1787
Carlo Delpini, the Prince of Wales's favorite clown, is thrown into a London prison for saying the words "roast beef" onstage. Delpini's outburst contravened the Licensing Act, which made it illegal for unlicensed theaters to use any dialogue that was not accompanied by music.
JANUARY 1831
While resisting arrest for assault, Henderson, the clown at Astley's Amphitheatre in London, knocks one police constable down and chokes a second. The officers later claim that they were caught off guard by virtue of Henderson "being uncommonly active on his pins." Perhaps with this in mind, a night watchman takes no chances when he is later involved in an altercation with the drunken clown of Saunders' Equestrian Troupe, killing him with his cutlass.
MAY 1836
Jean-Gaspard Debureau, creator of the iconic Pierrot and star of the Théâtre des Funambules, is acquitted of murder in a packed Paris courtroom despite having split the skull of a nineteen-year-old man named Vielin, who had insulted his wife and spat in her face as they walked in the park.
MAY 1892
Milan sees the premiere of Ruggero Leoncavallo's opera Pagliacci, which portrays how the real-life troubles of a group of traveling players bleed into their onstage world of comic cuckoldry. The opera focuses on the jealous clown Canio, who ends up killing his wife during a play staged by the troupe after he discovers she is having an affair with a fellow actor. The opera ends with the murderous Canio delivering the iconic closing line, "La commedia è finita."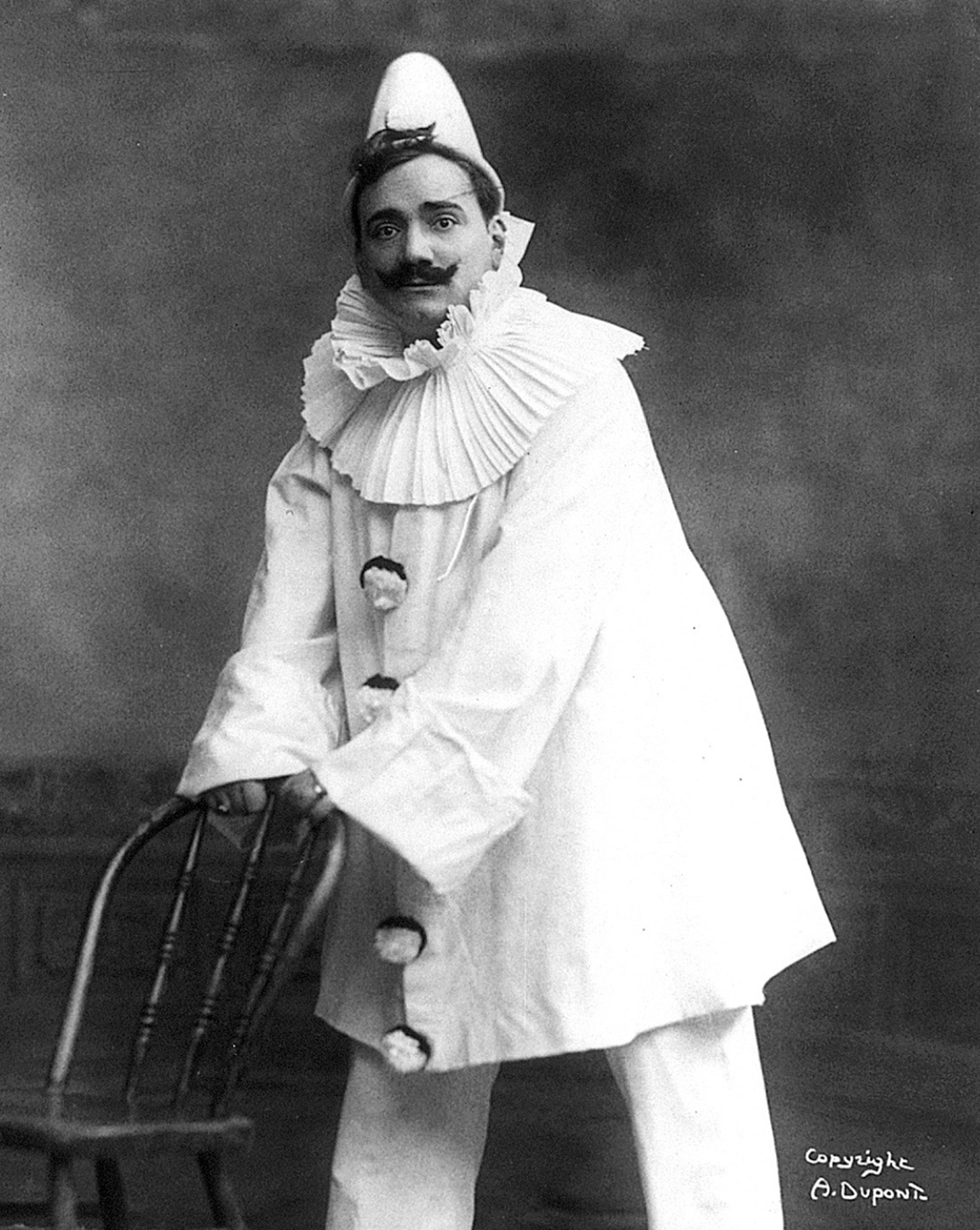 JULY 1898
Bob Hunting, owner and clown of Hunting Brothers' Circus, shoots his bandleader for trying to organize a musicians' strike to protest unpaid wages.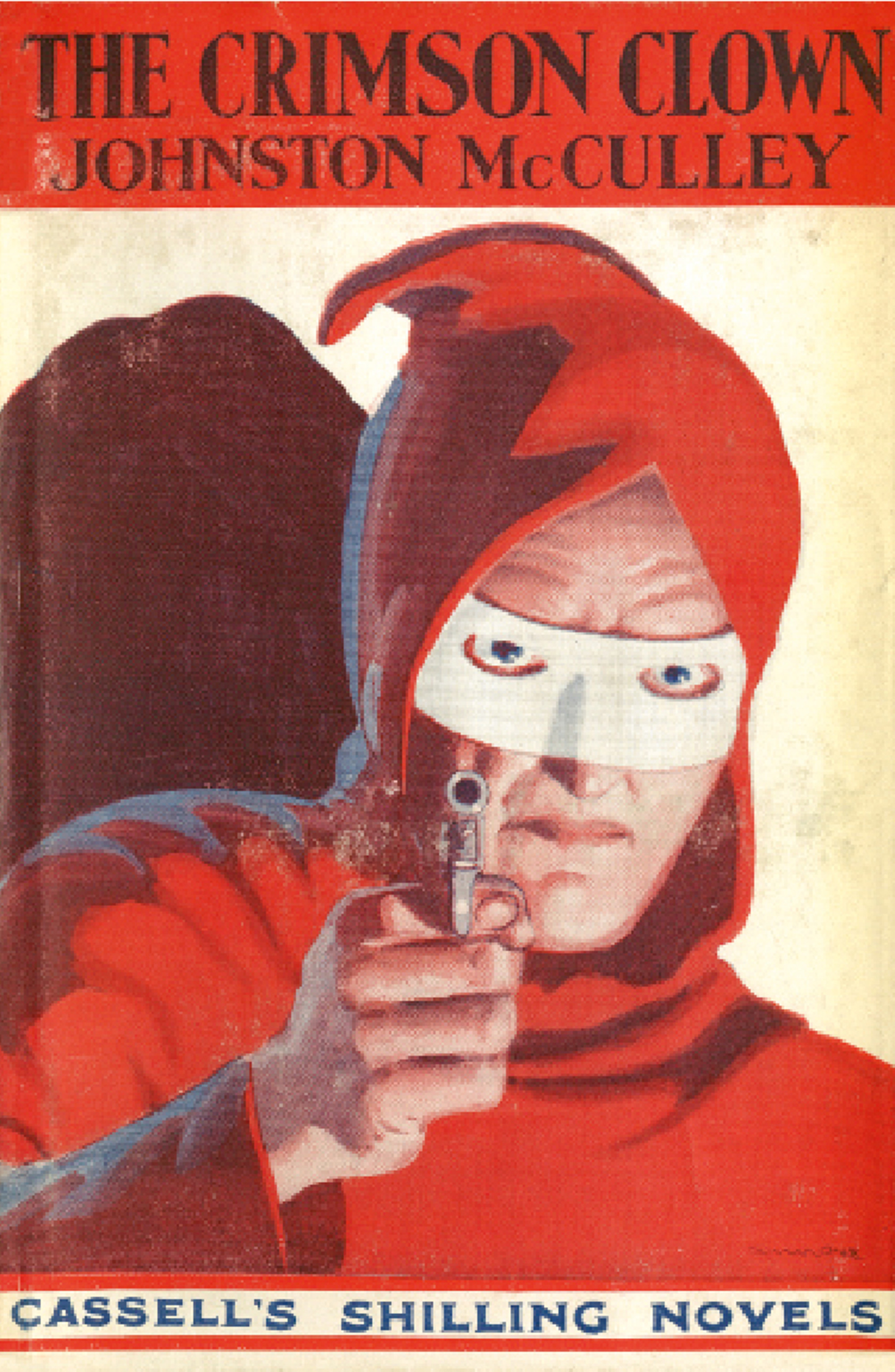 JULY 1926
Detective Story Magazine publishes the first installment of Johnston McCulley's "The Crimson Clown" series. The stories feature the adventures of Dalton Prouse, a bachelor and war veteran who wears a tight-fitting silk clown costume beneath his clothes in order to slip into the criminal underworld.
SPRING 1940
Seminal clown villain the Joker makes his debut in the first issue of Batman: All Brand New Adventures of the Batman and Robin, the Boy Wonder!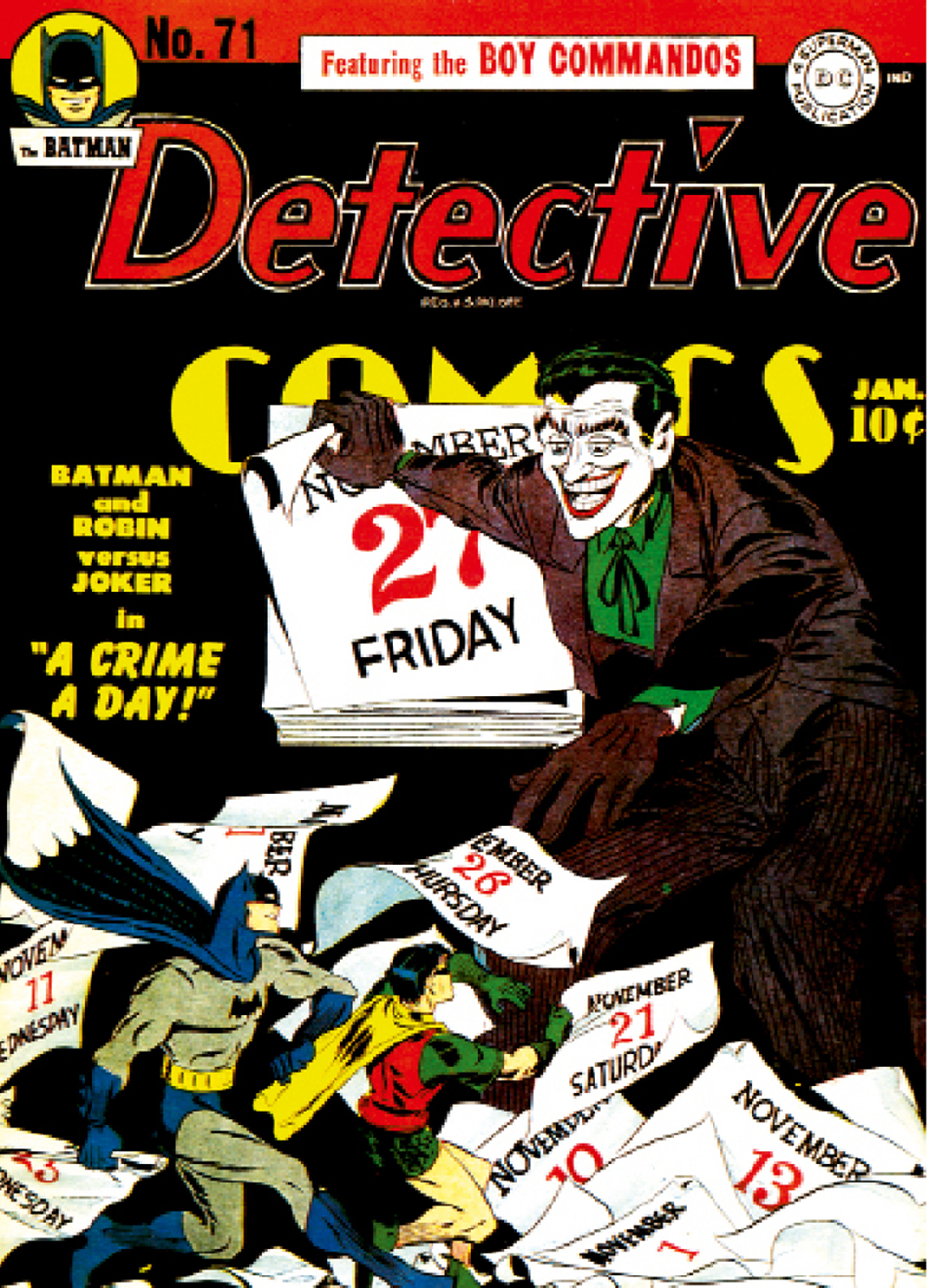 MARCH 1953
First recorded instance of an armed robbery committed by a man in a clown mask. An unknown assailant robs the Sheridan Standard Service Station in Chicago, binding the attendant and making away with $148.
APRIL 1965
Convicted murderer Leslie Douglas Ashley briefly makes the FBI's most wanted list prior to his arrest in Atlanta at a carnival sideshow where he was appearing as Bobo the Clown. Ashley, a male prostitute, had been sentenced to death in 1963 for the murder of a customer, but his sentence was later overturned because prosecutors were judged to have suppressed information that would have supported an insanity plea. He escaped from the state mental institution to which he was confined, and was on the run when police found him