Summer 2012
Celltexts
Books behind bars
Ines Weizman and Eyal Weizman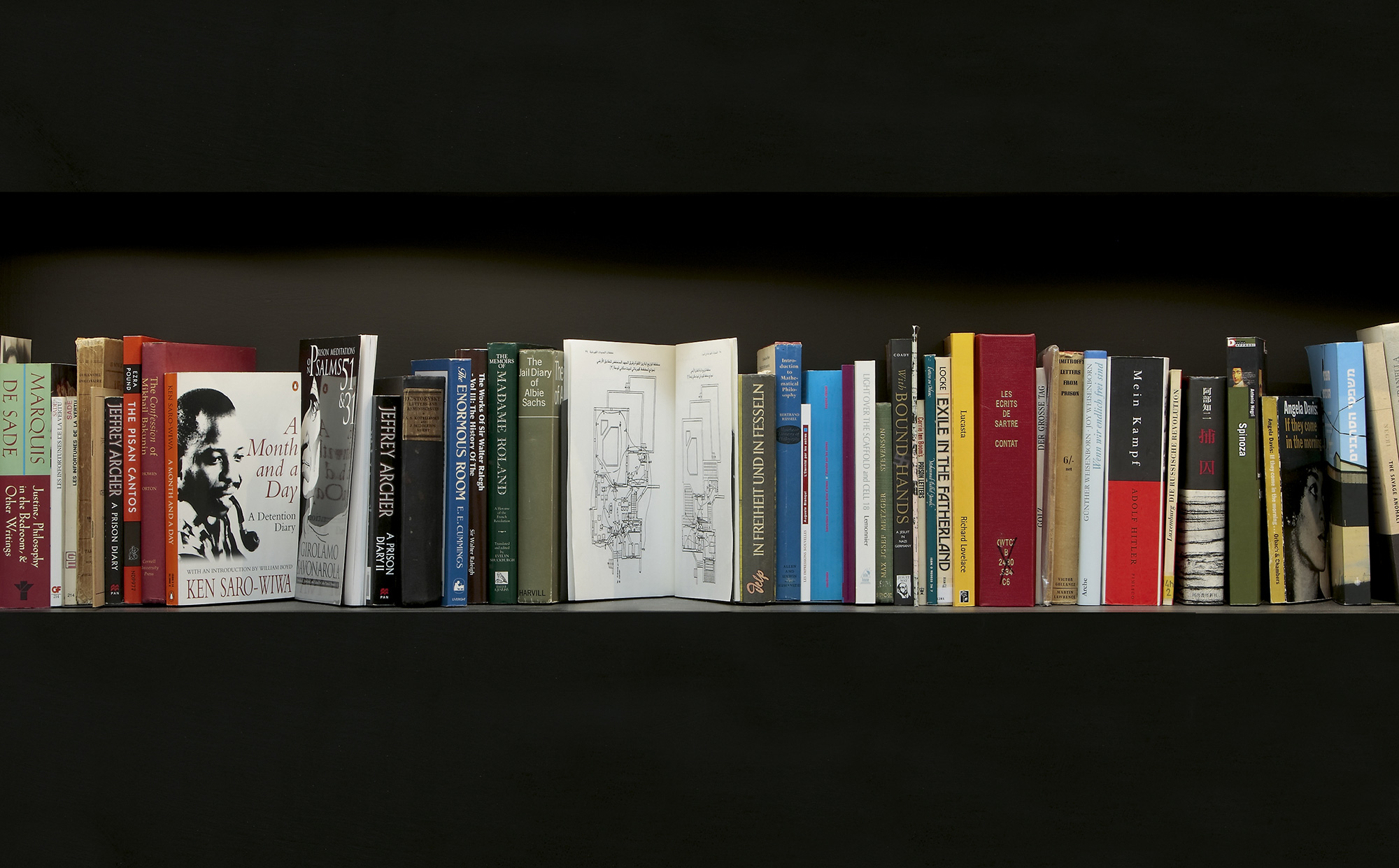 Celltexts is a library and website dedicated to texts from across the world written in prison. Our collection includes the work of writers who have been sent to prison for the contents of their writing, for their political involvement, as well as of prisoners convicted of other crimes who have used the time and seclusion of their incarceration to become writers. Through the collection of texts, an archipelago of prison cells emerges. The cells are thus revealed as sites of intellectual production, marking the limit condition of writing. The library, which includes hundreds of books, is assembled in recognition that spatial confinement and isolation may induce a process of creative, imaginative, and, at times, spiritual cultural production. The individual's impulse to survive through text, through reclaiming her own voice against the imposition of others, creates an autarkic realm in which practices of dissidence, political and personal, might be reinstated. Paradoxically, imprisonment emerges as an active practice of citizenship, a mechanism of political opposition that calls for a confrontation with, or intolerance toward, certain forms of government.
In order to be included, a work must have been written in prison or under other forms of confinement, such as work or concentration camps. The texts are ordered on bookshelves according to the number of days a writer spent (or is currently spending) in prison. Texts whose subject matters and periods are radically different are thus placed next to each other, undoing systems of designated knowledge: Martin Luther King, Jr. thus stands adjacent to Marquis de Sade, Angela Davis to Spinoza, and Rosa Luxemburg to Adolf Hitler.
The library is necessarily incomplete. In part, this lack is an acknowledgment of the many who suffered, and still suffer, in prisons, camps, gulags, detention centers, and secret prisons without being able to leave their mark. But the gaps and omissions in this library also speak to existing books excluded by ignorance, forgetfulness, language barriers, misreading, and censorship, as well as the books that will no doubt be added to it—all the books that are yet to be written under conditions of confinement.
Eyal Weizman is director of the Centre for Research Architecture at Goldsmiths, University of London. Since 2011, he has also been the director of "Forensic Architecture," a European Research Council–funded project on the place of architecture in international humanitarian law. His books include The Least of all Possible Evils (Nottetempo, 2009; Verso, 2011) and Hollow Land (Verso, 2007).
Ines Weizman is an architect and theorist who teaches at London Metropolitan University and the Architectural Association School of Architecture. Her research addresses the ideological spectacles enacted by Soviet-era architecture. She is currently organizing "Architecture and the Paradox of Dissidence," a conference that will take place in London in November 2012. For more information, see dissidence.org.uk.