Fall 2013
Inventory / Piggy Bankrupt
Souvenirs from the Venezuelan banking crisis
Luis Molina-Pantin
"Inventory" is a column that examines or presents a list, catalogue, or register.
---
Referencing urban archeology, collecting, and consumerism, 28 Piggy Banks from Bankrupt Venezuelan Banks is a series of photographs that constitutes a historical panorama of Venezuelan bank failures. These piggy banks, bearing the emblems of their institutions and widely distributed to customers, were designed especially for children. They can be found on the internet and at garage sales and flea markets. Traded between collectors, they allude ironically to the promise of a solid economic future in a country now experiencing some of the highest inflation and currency devaluation rates in the world.
LIST OF BANKS
Banco de Comercio
Banco Consolidado
Banco Construcción
Banco de Fomento Regional Los Andes
Banco de Fomento Regional de Oriente
Banco La Guaira Internacional
Banco Hipotecario Unido
Banco Holandés Unido
Banco Italo Venezolano
Banco de Lara
Banco Latino
Banco Latinoamericano de Venezuela
Banco de Los Llanos
Banco Maracaibo
Banco Metropolitano
Banco Miranda
Banco Nacional de Descuento
Banco República
Banco Unión
Caja Popular de Occidente
La Industrial Entidad de Ahorro y Préstamo
Miranda Entidad de Ahorro y Préstamo
Oriente Entidad de Ahorro y Préstamo
La Primera Entidad de Ahorro y Préstamo de Caracas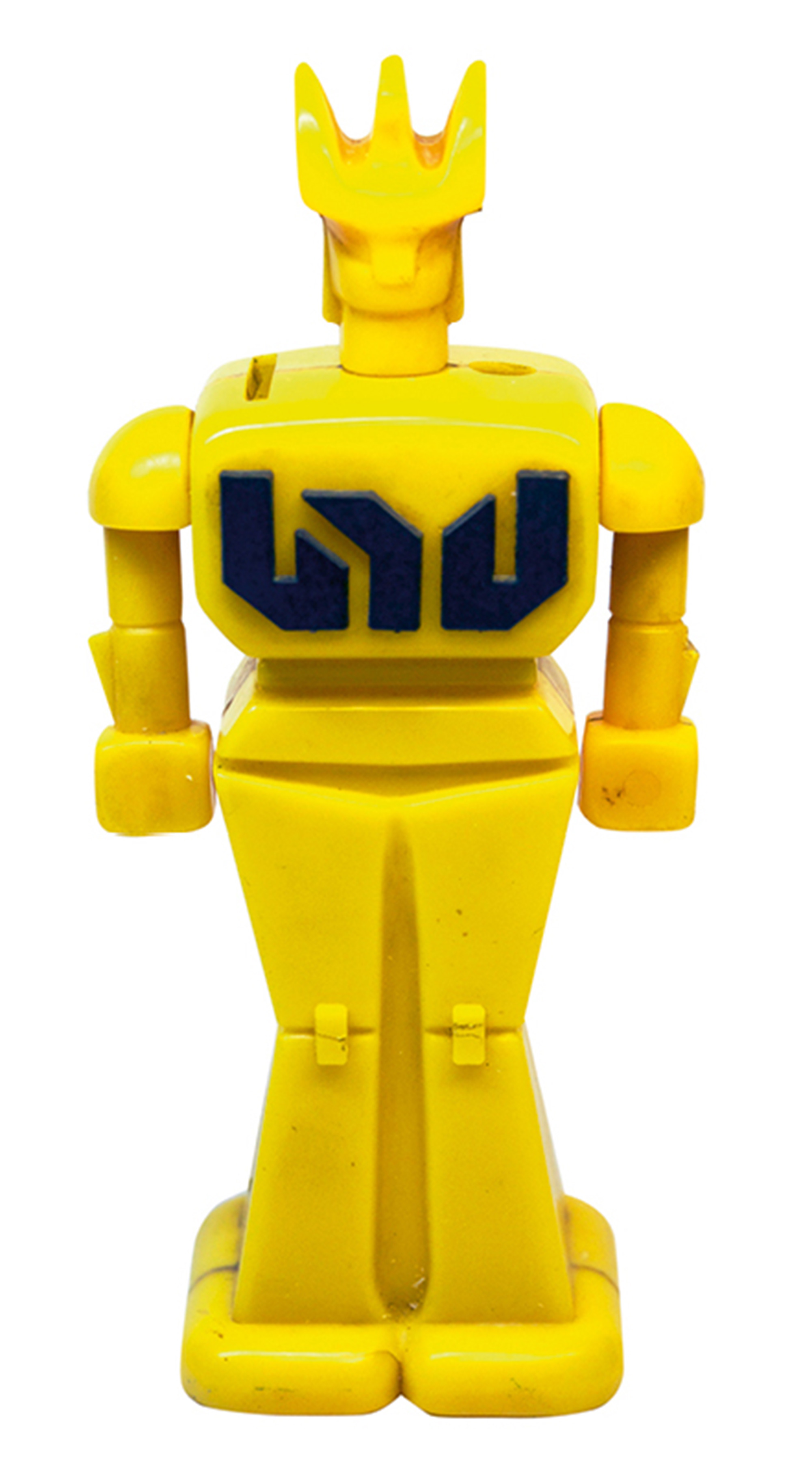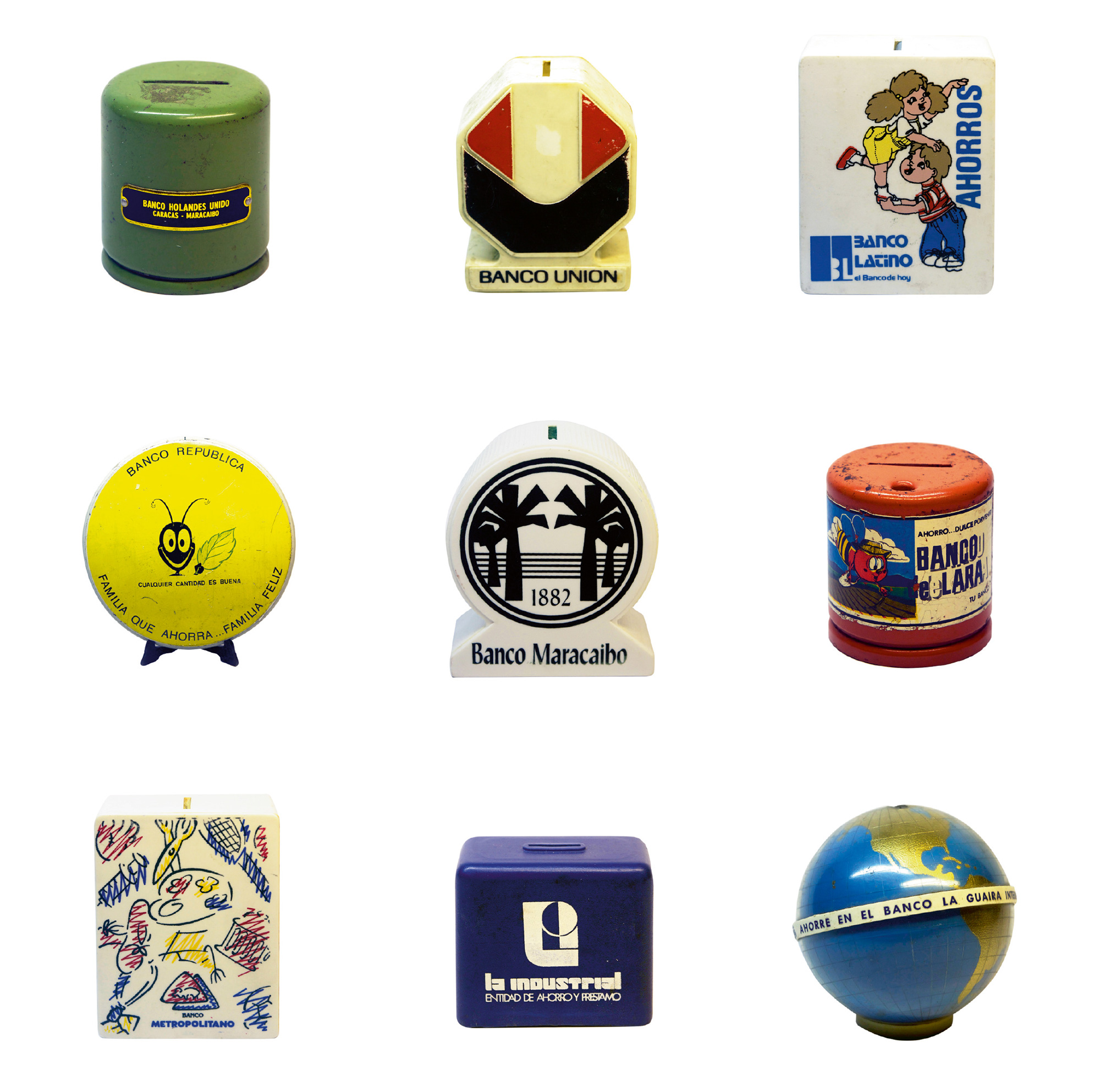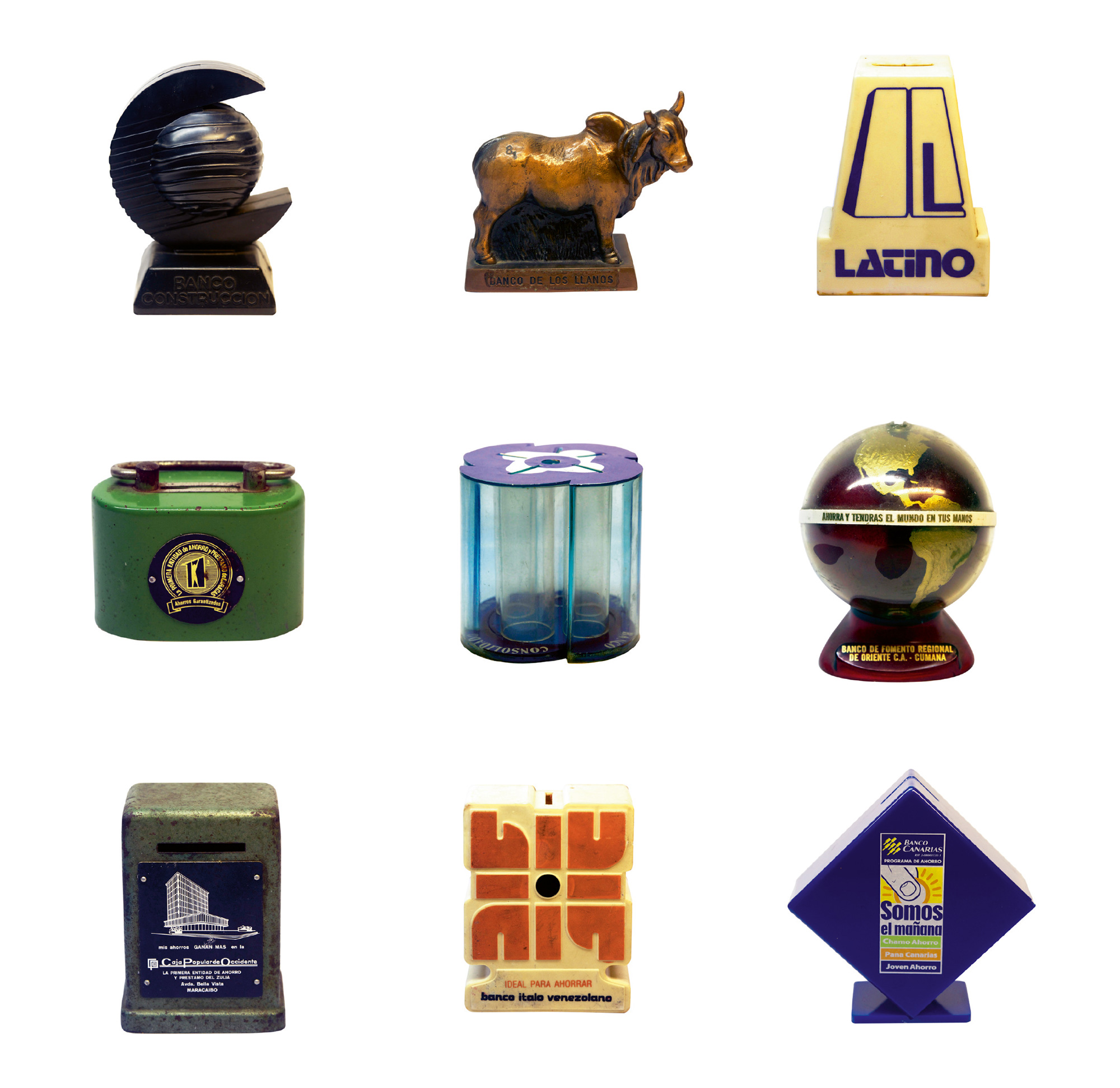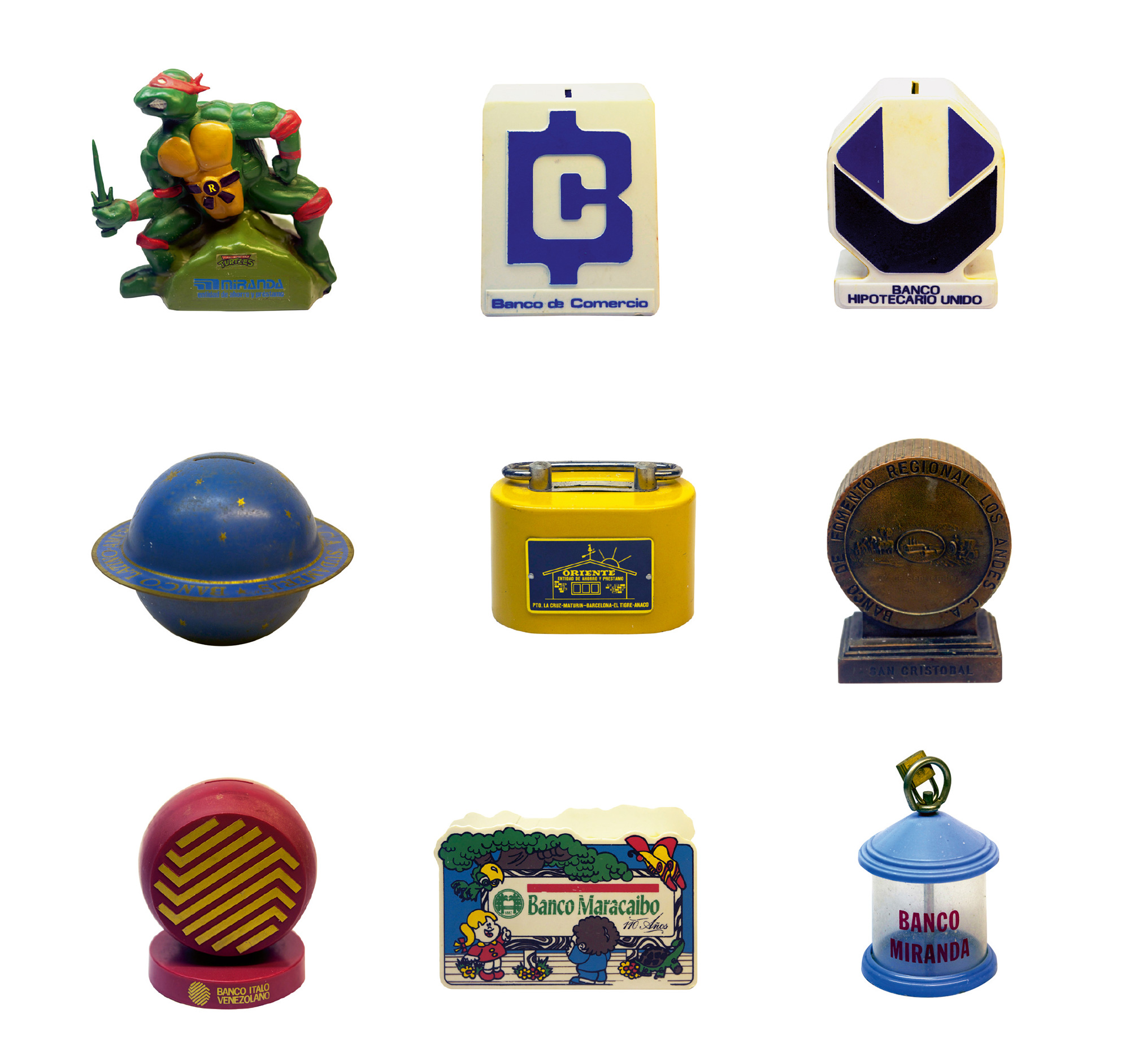 Luis Molina-Pantin is an artist based in Caracas. He received his MFA from the New Genres Department at the San Francisco Art Institute in 1997. In 2013, he was included in "A Different Kind of Order: The ICP Triennial" at the International Center of Photography, New York, and had a solo exhibition at Henrique Faria Fine Art, New York.