Spring 2014
Surrey's Black Eye
Making chaos with the readiest missiles
Jeff Dolven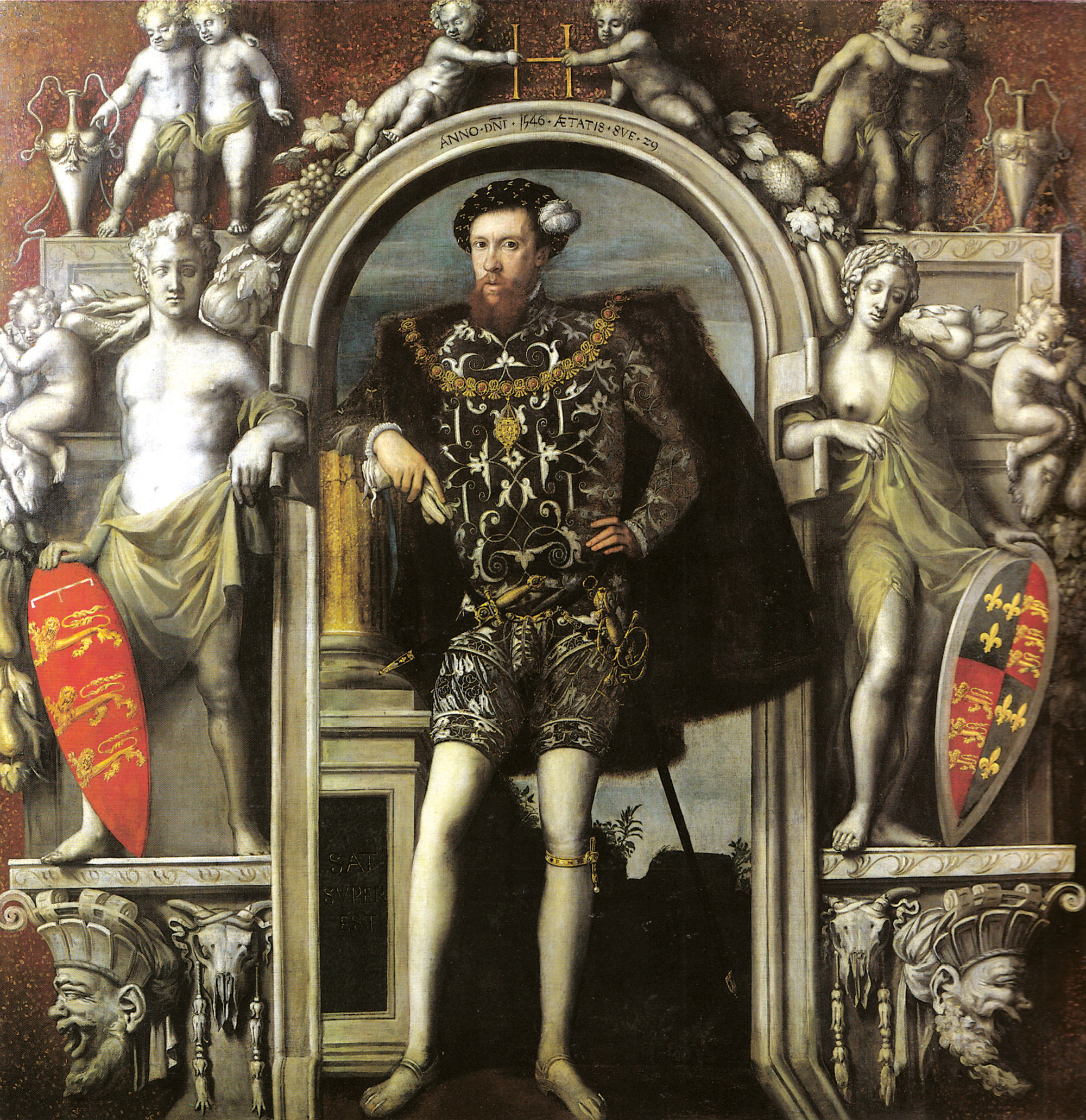 On the night of 19 January 1543, Henry Howard, the Earl of Surrey, shouldered his stone bow and went out to lay siege to the sins of London. A stone bow is built like a crossbow but, as the name suggests, it is fitted with a pouch to launch stones instead of bolts, and best suited for birds and other small game. Surrey went after the city's windows instead.
Thy windows had done me no spight,
But proud people that dread no fall,
Clothed with falsehood and unright
Bred in the closures of thy wall.1
It is a little difficult to catch the young earl's tone here. (Surely, my lord, the windows' guilt was never in question?) But he goes on to sing the "hidden burden" of outrage hot in his "reckless breast," and he casts himself—in the poem he wrote afterward about his crusade, usually called "A Satire against the Citizens of London"—as "A figure of the Lord's behest, / Whose scourge for sin the scriptures show." He catalogues the sins those sluggard Londoners were practicing behind their windows, from pride to envy to wrath to sloth to greed to lechery to gluttony, and the hail of stones against glass foretells the plague and famine that will befall the city in the end-time. Such missiles will bring London down, beating "stone from stone" until none is left standing upon any other.
Surrey wrote his poem inside the stone walls of Fleet Prison, where he had time, some months later, to reflect on his vigilante escapade. His stature as scion of one of Tudor England's great families had not protected him from arrest. Neither had the translations of the Aeneid and of Petrarch that would secure his place in literary history. (He is often identified by literary historians as the inventor of blank verse.) Nor was his "Satire" the only record of that night, however much he might have wished it to be. Officers of Henry VIII's Privy Council began taking testimony almost immediately, and the trail led them to one Millicent Arundel, who kept an inn in St. Lawrence Jewry, near St. Paul's, where Surrey was apparently well known. On 28 March, Mistress Arundel offered the following account, as rendered by none other than Sir Thomas Wriothesley, the king's chief counselor, fixer, and occasional torturer.
About Candlemas last my lord of Surrey, Thos. Clere, young Wiat, Shelley my lord of Surrey's servant, and young Pickering, with their servants, went out of her house at 9 p.m., with four stone bows, and tarried forth till after midnight. Next day was great clamour of the breaking of glass windows, both of houses and churches, and shooting of men in the streets, and the voice was that those hurts were done by my Lord and his company; so she commanded her household to say nothing of the going out, and when her neighbours asked her she denied it. She heard Surrey, "the night after, when Mr. Blage rebuked him for it, say that he had liever [i.e., rather] than all the good in the world it were undone, for he was sure it should come before the King and his Council; but we shall have a madding time in our youth, and therefore I am very sorry for it." That night or the night before they used the same, rowing on the Thamys, and Thomas Clere told her how they shot at the queenes at the Bank.2