Fall 2017–Winter 2018
Sentences / Before She Solidified
Possibly not dead at all
Brian Dillon
"Sentences" is a new column by Brian Dillon each installment of which examines the mechanics and style of a single sentence chosen by the author.
---
If Diana is present now, it is in what flows and is mutable, what waxes and wanes, what cannot be fixed, measured, confined, is not time-bound and so renders anniversaries obsolete: and therefore, possibly, not dead at all, but slid into the Alma tunnel to re-emerge in the autumn of 1997, collar turned up, long feet like blades carving through the rain.
—Hilary Mantel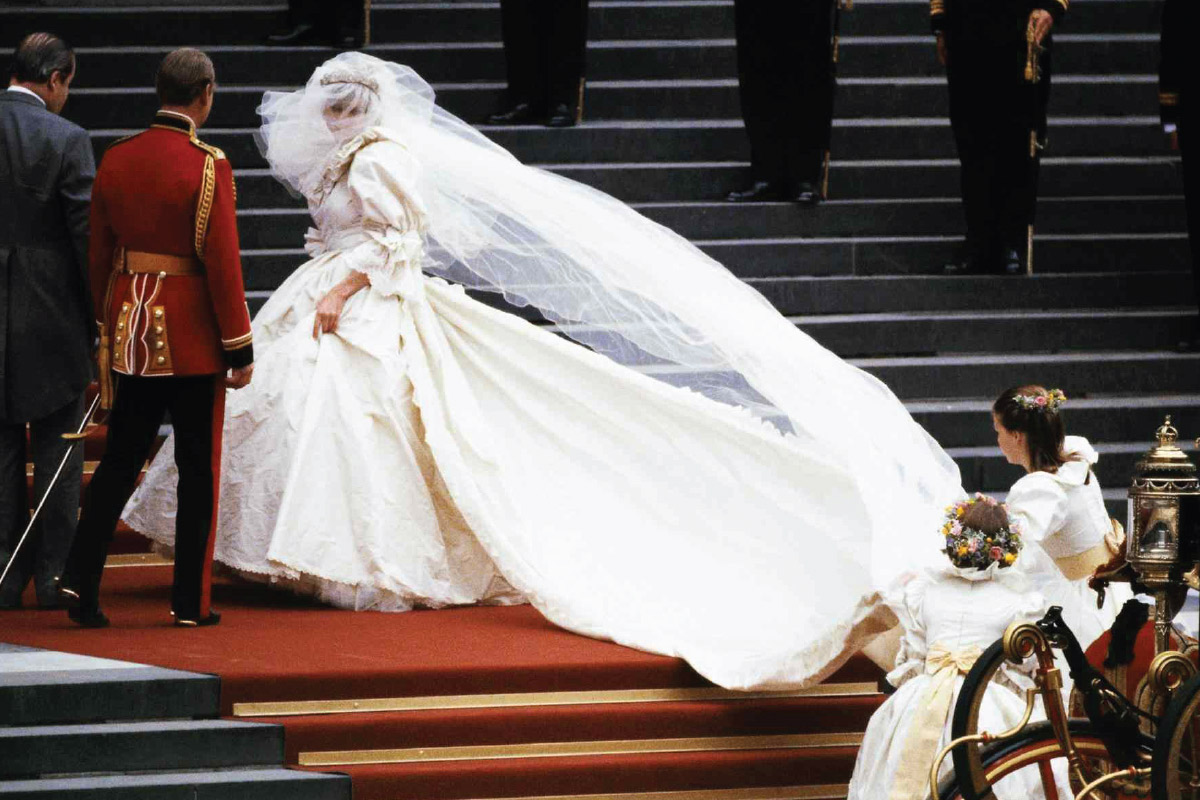 Of course it is the extravagant image at the end—end of the sentence, end of the essay—that I notice first, that leaves me staring at the screen, scrolling back a little, mouthing the whole thing aloud in wonder. (Also, image-searching the feet of Diana, Princess of Wales: for which feet, no surprise, there exists a certain erotic constituency.) A succession of dumb, literal questions comes to mind. Was it raining in Paris on the night of 30 August, when she died? Not so far as I can discover. Did she have long feet? Apparently so, if this punning headline is to be believed: "Secrets of princess's size 9½ tootsies show why she falls in love with heels." Did she care to pop a collar? In the 1980s, obviously; near the end of the decade, on an official visit to Hong Kong, she wore Catherine Walker's white-pearl-crusted "Elvis Dress," with its streamlined Vegas collar. None of this will explain the aptness or oddity of Hilary Mantel's phrase, which concludes "The Princess Myth," a piece the novelist wrote for the Guardian to mark the twentieth anniversary of Diana's death. Who or what is this being that is not only mythic but inspires such intense imagery and ripe phrasing?

Mantel has been reflecting on several transformations undergone by Diana: from privileged but unexceptional adolescent to gawped-at, anointed consort; from brittle media darling to panicked media victim, then sleek sad apologist for the lost ones left to perish near the summit of the British state. Most of all, her blessed translation from body to myth and back again. Diana as medieval Assumption, perhaps with her feet still visible as she vanishes into the clouds. In the language Mantel uses for these exaltations (and degradations), Diana is both flesh and abstraction, her story never a simple passage from one state to the next. Consider where the sentence locates, or liberates, its dead princess: "what flows and is mutable, what waxes and wanes, what cannot be fixed, measured, confined"—what is all of that, exactly? Her afterliving image? Or a force more diffuse and general, an energy unleashed at her death?