Summer 2012
Talking at the Movies
Managing the voice across the history of cinematic sound
Kevin McMahon
An audience of readers sits in the dark as words flash on a screen. It's a strange situation: reading together as a group, listening by reading, reading a translation of foreign sounds into English characters. How did we get here? The movies developed synchronized sound at a time of global depression, unstable exchange rates, and economic and ideological protectionism. Many in the movie business viewed the introduction of spoken dialogue as an unwelcome additional impediment to international distribution. Their complaints constitute most of the content of this chronology. Of their quick fixes and long-term solutions, only superimposed subtitles and dubbing survive to the present day. If these sometimes seem annoying, consider the alternatives.
1927–1928: MUTED TALKIES
The epochal
Jazz Singer
(Alan Crosland, 1927) was screened throughout Europe from 1927 to 1928 as a silent film, before premiering as a part-talkie in London on 27 September 1928.
[1]
The musical comedy
Hallelujah
(King Vidor, 1929) and the musical drama
Der blaue engel
(Josef von Sternberg, 1930—shot in parallel German and English versions) were both initially screened in Paris without any sound at all—which must have baffled audiences.
[2]
Elsewhere, some exhibitors took matters into their own hands, removing scenes with spoken dialogue and adding intertitles, but leaving scenes with music.
[3]
26 JANUARY 1929: LE CHANTEUR DE JAZZ
The practice of superimposing translated subtitles on the moving image spread throughout Europe in 1929, though the date and occasion of their debut is debated. According to Henrik Gottlieb, superimposed subtitles were employed at the 26 January 1929 Paris premiere of
The Jazz Singer
.
[4]
Kristin Thompson, on the other hand, maintains that the original English-language intertitles were replaced with French ones and printed translations of the dialogue were projected on an adjacent screen.
[5]
SPRING 1929: THE SINGING FOOL
In the immediate wake of
The Jazz Singer
, the first talkies were such novelties that they were often exhibited across language borders without any accommodation. For example,
The Singing Fool
(Lloyd Bacon, 1928) was screened in Paris in the spring of 1929 without any translation.
[6]
While some in Hollywood hoped that this fascination with the new technology would last, by the end of 1929, J. J. Hoffberg observed that "the novelty is rapidly wearing off … and already in many countries the agitation is growing keener against the invasion of the English language."
[7]
27 OCTOBER 1929: QUEER TALKING FILM IDEA
Just a few months into the sound era, film professionals were looking for a way to regain the fungibility of silent film, when "it was possible to produce pictures of universal appeal which, by simply changing the subtitles, could do nearly as well for France as for the United States."
[8]
Hollywood veterans such as Douglas Fairbanks were already referring to "the good old days" before talkies, but in a
New York Times
article titled "Queer Talking Film Idea" also excitedly discussed early experiments in dubbing:
Fairbanks spoke of the wonderful work a young German named Selnik has been doing in Hollywood lately. This clever linguist, he says, translates the lines spoken by the actors into half a dozen languages. These translations run the same length as the original lines, so that they synchronize perfectly with the actor's gestures. A good elocutionist is then requisitioned from Germany, France, Spain or China to speak the lines. The foreign movie public sees the American actor, but hears the voice of one of its countrymen.
"Thanks to the successful experiments Selnik has already made," Mr. Fairbanks continued, "we can be sure now of keeping the foreign market. Did you know that American films do more business in China than in any other single country to which we export?"[9]
1929–1938: ARTIFICIAL PRONUNCIATION
The establishment of totalitarian regimes in Italy (1922), Germany (1933), and Spain (1936) exacerbated European protectionism by adding ideological anxieties to existing fears about national industries and economies.
[10]
In 1929, the Fascist government of Italy banned all non-Italian dialogue in movies, requiring all films to be dubbed.
[11]
In 1933, they expanded this regulation to require that all talkies be dubbed in Italy. The stated goal was to fight "the propagation of slang expressions and artificial pronunciation," but the regulation also facilitated censorship.
[12]
A year after Hitler took power in Germany, industrial protectionism merged with Nazi cultural policy in a decree that imposed an import license fee of 20,000 Reichsmarks on all foreign films, which, in the view of Hollywood, meant "termination of business in the market."[13] In 1938, Italy achieved a similar de facto ban by frightening away major Hollywood studios with a threat to nationalize their film-importing partners, leading to the potential reduction of an important revenue stream.[14]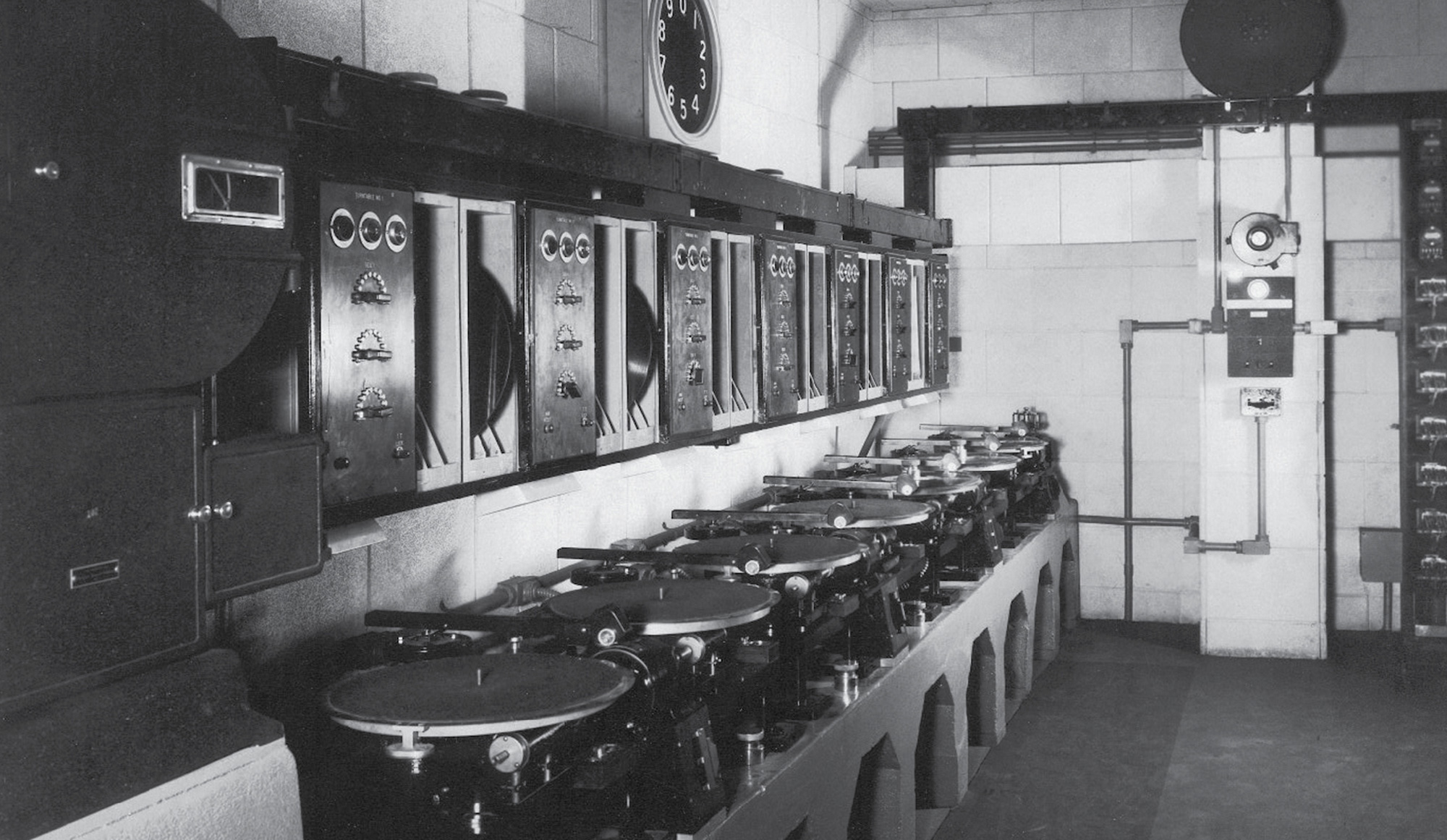 1929–1930: CRUDE COLLOQUIALISMS
Resistance to American talkies was not confined to totalitarian regimes. Commentators in Britain discussed, and Ireland actually implemented, restrictions on US talkies due to objections to the American dialect. A 1929 London
Evening News
editorial noted that "the young of one nation seem on the eve of spending the most impressionable hours of their lives listening to the pronounced accent and often crude colloquialisms of another."
[15]
In 1930, when Irish Free State censor James Montgomery was given "additional powers to ban talkies with excessive American slang … the work of censoring talkies began. Nineteen out of the first twenty-five were rejected."
[16]
The American idiom of both
Whoopee!
(Thornton Freeland, 1930) and
Mammy
(Michael Curtiz, 1930) was deemed incomprehensible to British audiences, and both were re-voiced for exhibition in the UK.
[17]
1929–1930: THE SHOPWORN ANGEL IN CAIRO
By November 1929, subtitles were already standard practice in sound film presentation in Istanbul.
[18]
Likewise in Cairo, the polyglot audience at a spring 1930 screening of Richard Wallace's part-talkie
The Shopworn Angel
(1928) was provided with "subtitles in English, French, Arabic, and Greek. The first two languages were projected on the screen while the Arabic and Greek were thrown on the wall alongside the film."
[19]
1929–1931: DRACULA VS. DRÁCULA
American studios experimented, briefly, with producing versions of the same movie in different languages, such as Universal's 1931 English-language
Dracula
(Tod Browning) and Spanish-language
Drácula
(George Melford); Warner's 1931
Local Boy Makes Good
(Mervyn LeRoy), also released as
L'athlète incomplet
(Claude Autant-Lara); and Paramount's
One Hour with You
, a.k.a.
Une heure près de toi
(both directed by Ernst Lubitsch, 1932).
[20]
This was an extraordinary boom in the midst of the Depression, with MGM devoting two million dollars in 1929 to parallel production, followed by Fox, Warner Bros., and Paramount—the latter of which even built a studio outside Paris.
[21]
But the boom quickly went bust, as parallel production proved to cost more than it ever earned back. As early as 1930, N. L. Manheim, the export manager for Universal Pictures, asserted: "There is every indication that the experiment is a failure and that the American producers will have to turn to something else, if they want to remain in business in the non-English speaking territories."
[22]
1930: REDUCING DIALOGUE TO A MINIMUM
Many Hollywood professionals argued that the solution was to change movie form and content—specifically to rein in the mania for sound, and return to the stories and styles of the silent era. Joe Brandt, the president of Columbia Pictures, reassured investors in 1930 that "we have already started on a policy of reducing dialogue to a minimum and building up the tempo that made the silent pictures so popular."
[23]
The president of the AmerAnglo Corp. agreed: "Producers must realize that for their pictures to be a success, particularly in the foreign field, they must carry less dialogue and more action."
[24]
At least one distributor advocated producing silent versions of talkies: "For non-English speaking countries such dialogue pictures have absolutely no value, unless a good silent version is made thereof."
[25]
In 1930, Columbia produced two versions of
Rain or Shine
(Frank Capra), one with a musical soundtrack and intertitles and another with recorded dialogue.
[26]
In 1930, E. S. Manheimer of Film Exchange, Inc. was dismissing talkies as unmarketable novelties: "Distribution of straight dialogue (talkies) is limited, since they do not possess the international character of the ordinary films."
[27]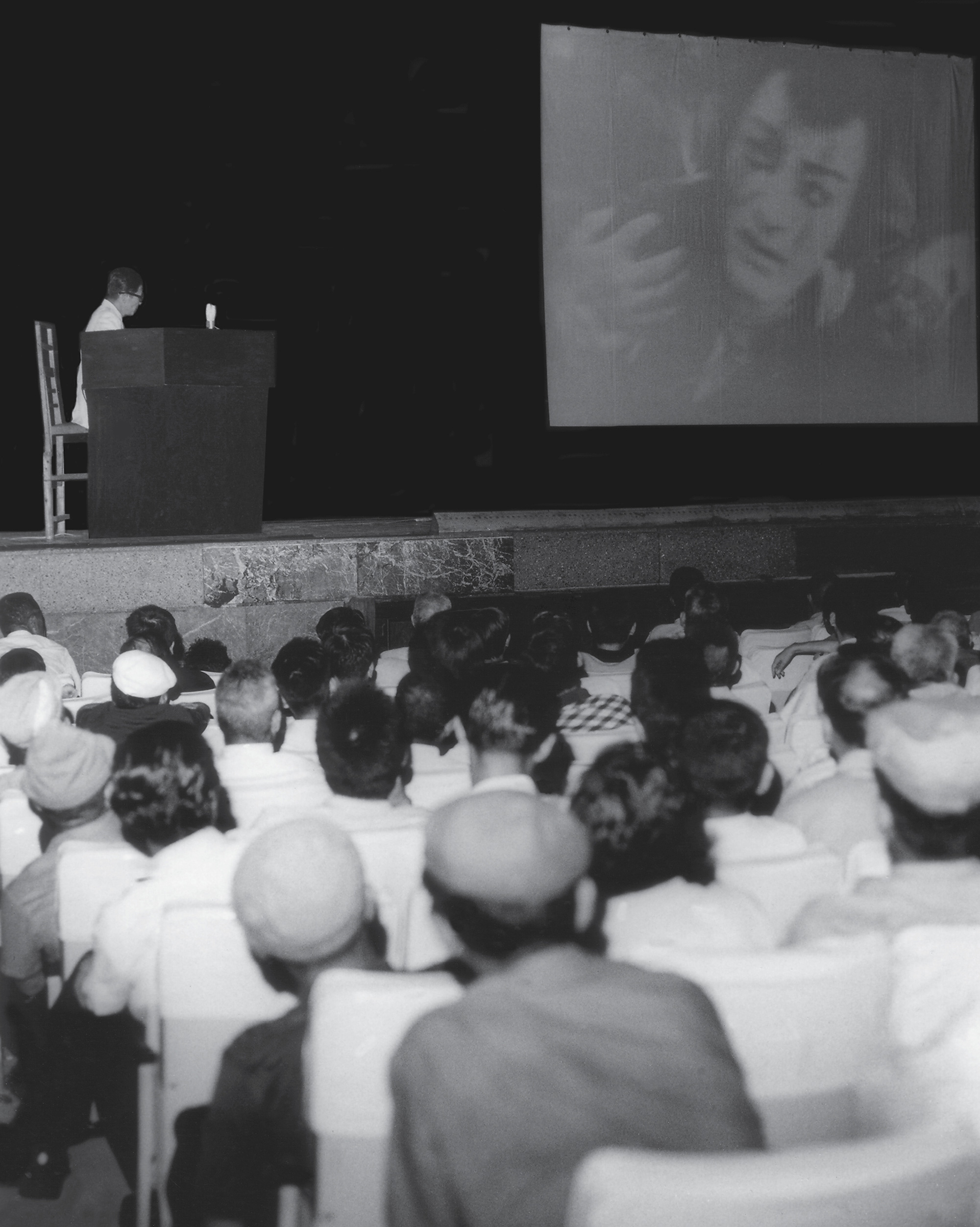 1931–1935: KIT-OF-PARTS PRODUCTION
RKO experimented with a segmented production scheme in which "backgrounds and extras were filmed in American studios," then sent abroad so "foreign producers could then film local artists in their native language against the Hollywood scenes in back projection."
[28]
For example, in 1931, the story, sets, and extras of
The Royal Bed
(Lowell Sherman) with Mary Astor were re-used in the French
Échec au roi
(Léon d'Usseau and Henri de la Falaise) with Françoise Rosay.
[29]
The practice never caught on, but advances in chroma key compositing and CGI might make its revival inevitable.
1931: CINEMATIC CICERONE
In Japan,
benshi
performers had established themselves from the time of the earliest theatrical exhibition of films from Europe and America, providing live translation and explanation. An American visitor to a Tokyo cinema in 1931 noted that
because the benshi has done his work so well, the talkies are not highly regarded. In the American sound film, the explanations must be crowded in between unintelligible English speeches. The Japanese talkies have not as yet been developed satisfactorily. Japanese producers have not the resources to buy American equipment. They are working out their own devices. In the meantime, the stage chorus continues his story-telling, and the Japanese continue to patronize the movies.[30]
Though well-established, benshi were attacked in the 1930s by both Japanese cinephiles who felt they interfered with the cinematic experience, and by a rigid licensing system imposed by the Japanese authorities.[31] Live narration/translation nevertheless spread throughout Asia, and also developed in Africa, as in the Senegalese cinema featured in Coup de torchon (Bertrand Tavernier, 1981).[32]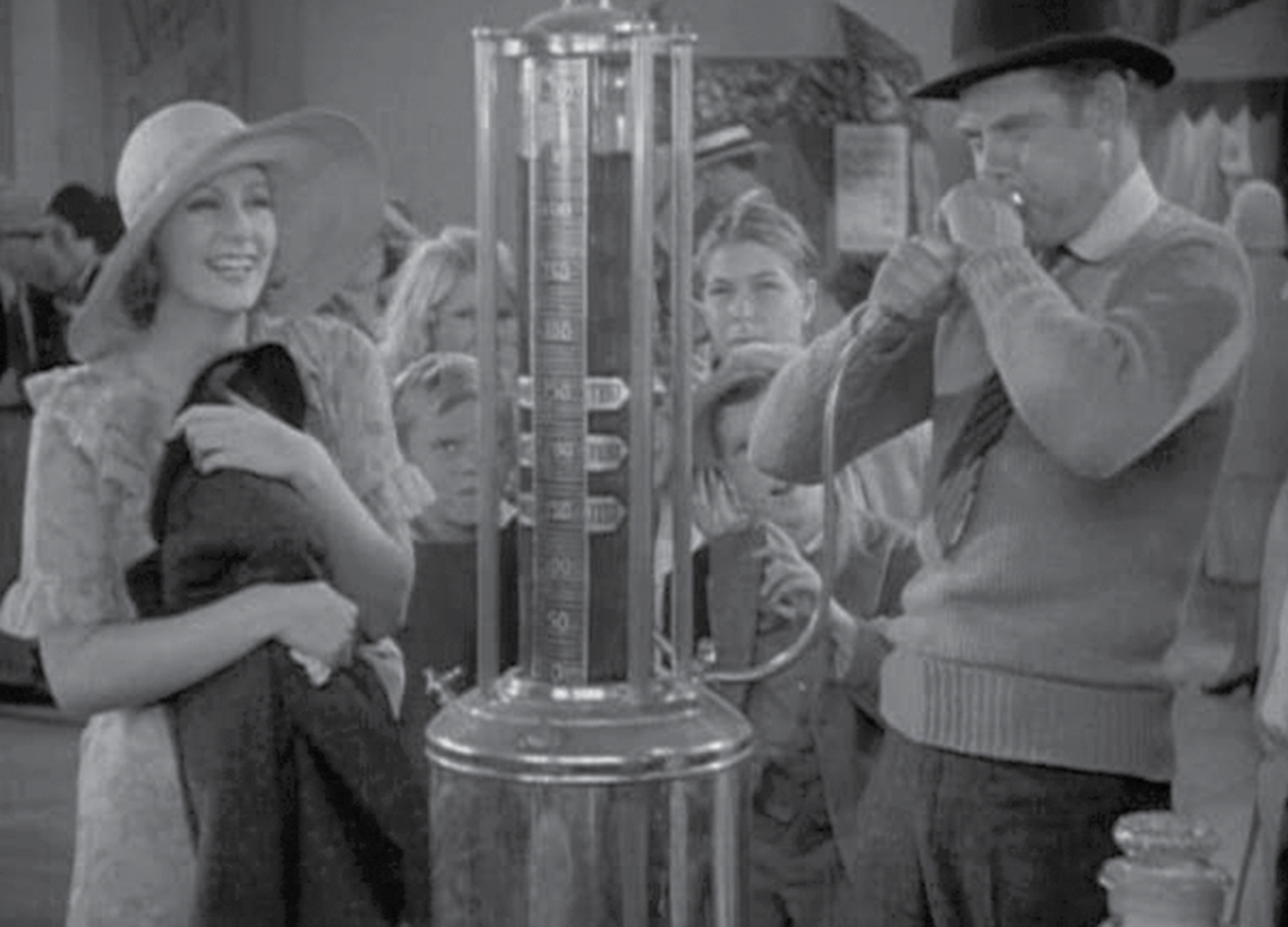 1931: PRE-RECORDED CICERONE
The American presentation of
Le million
(René Clair, 1931) inserted "several scenes in which two Britishers on a roof, peeping in at the doings in the atelier below, tell in English of what has happened and is at the moment taking place. This clever idea does not spoil the frolic, for each one of these interruptions only takes a few seconds and they are so adroitly conceived that they become part and parcel of the tale."
[33]
As late as 1933, the American version of the part-talkie
Volga Volga
(Viktor Tourjansky, 1928) included "a running explanation in English."
[34]
While unusual for fictional narratives, this practice is still standard for presenting foreign-language nature documentaries on American TV.
[35]
1931–1933: SUBTITLES VS. DUBBING IN THE US
In the decade following the advent of talkies, only a dozen or so foreign films per year were screened in the US, playing regularly at only forty-odd theaters.
[36]
Nevertheless, Europa Theaters, specializing in presenting foreign movies, boasted in 1931 of a "system which makes it possible for everyone to follow the story, by means of explanatory English subtitles where the foreign dialogue is obscure." The advantage of this technique was that it aided comprehension "without distracting from the foreign flavor and feeling."
[37]
Subtitles enabled exotic foreign products to be domesticated, but not
too
domesticated, and by the mid-1930s, subtitles became the standard presentation mode with European movies exhibited in the US. Not that they were welcomed:
New York Times
film critic Mordaunt Hall frequently expressed exasperation with superimposed subtitles.
[38]
However, some films were released in the US in dubbed rather than subtitled versions. For example, the New York Times review of the panegyric on Mussolini, Camicia nera (Giovacchino Forzano, 1933; released in the US as Man of Courage), noted that "the sound dubbing, whereby the remarks of the Italian players roll forth in perfect English, is skillfully done."[39]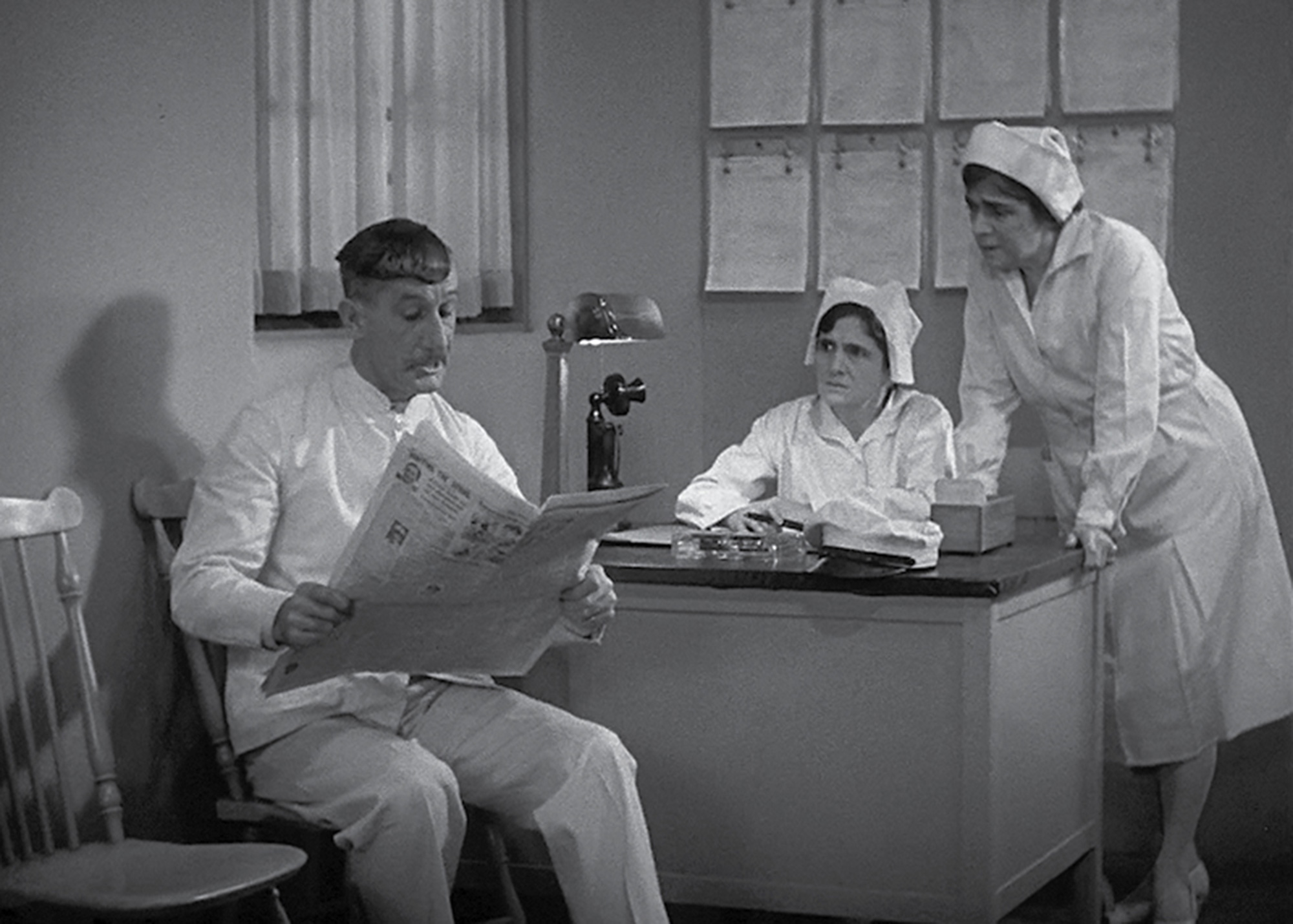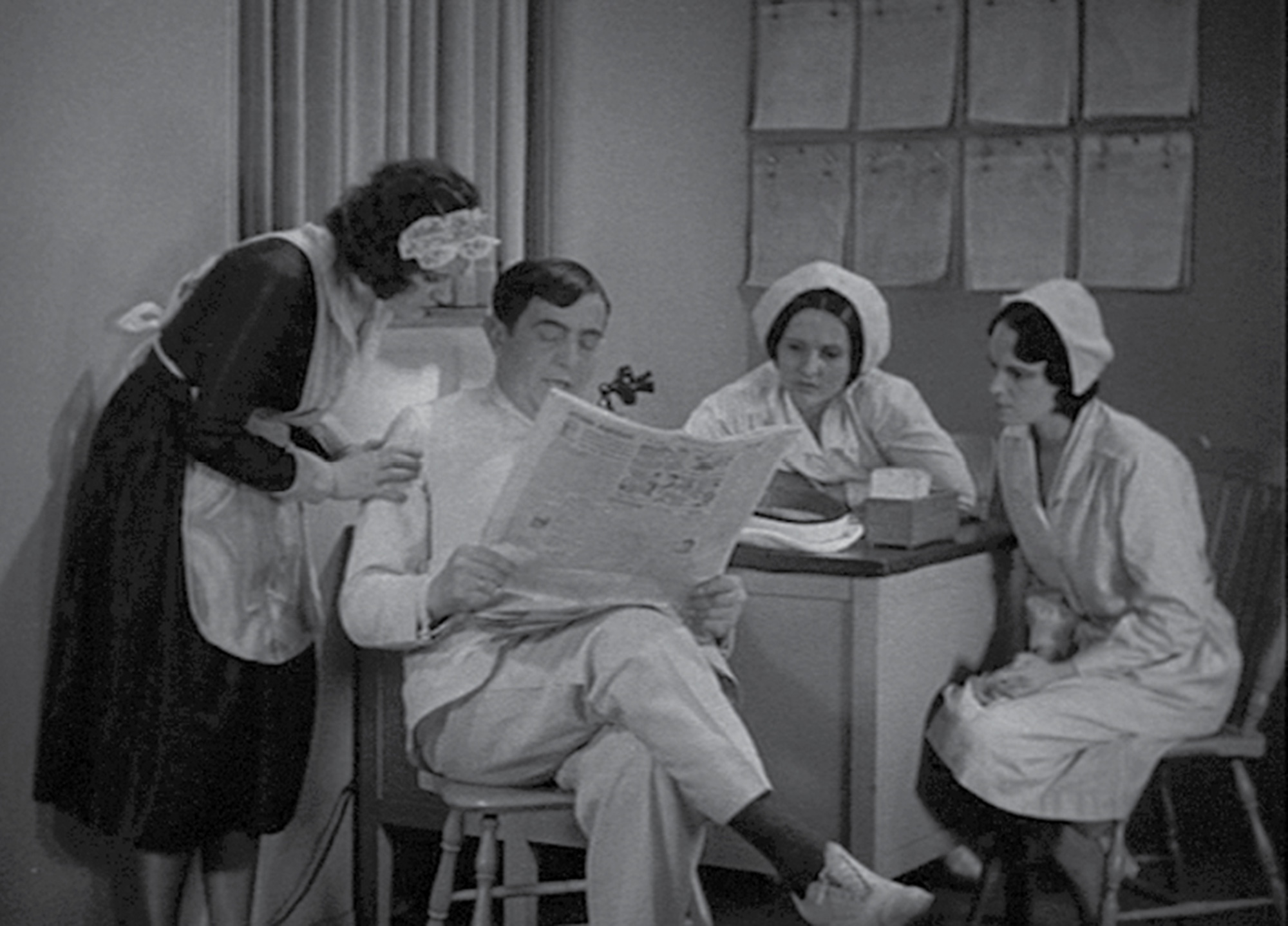 1933: SUBTITLES VS. DUBBING IN FRANCE
In French cinemas, by contrast, American films were popular and both subtitles and dubbing were widely employed. In 1932, French cinemas exhibited 66 American films dubbed into French and 150 American films with superimposed French subtitles. The dubbed movies included
Frankenstein
,
Morocco
,
Dr. Jekyll and Mr. Hyde
; the subtitled movies included
Scarface
,
Public Enemy
, and
Daddy Long Legs
.
[40]
A year later, foreign movies dubbed into French predominated over subtitled ones: 227 dubbed compared to 152 with superimposed subtitles.
[41]
The dubbing versus subtitling debate went public in 1933 after the release of a version of Grand Hotel (Edmund Goulding, 1932) dubbed into French. One critic, Henri-André Legrand, denounced the French dub "an assassination" of the American film, to which critic Maurice Landeau responded, "What do the voices of Greta Garbo, the Barrymores and Joan Crawford matter? Their tones as given correspond to the demands of our French ears. Why should it matter when their doubles are chosen with such art?"[42]
At this early moment of the sound era, a class position was beginning to be demarcated: dubbing was for the masses, subtitles were for the cinephile intelligentsia. Thirteen years after Landeau pronounced dubbing an irrelevance, Jorge Luis Borges insisted that "Hepburn's or Garbo's voices are not accidental" but "defining attributes." Hence, the practice of dubbing was inherently inartistic, offering "monsters which combine the illustrious features of Greta Garbo with the voice of Aldonza Lorenzo."[43] Maurice Merleau-Ponty subsequently insisted that he couldn't conceptually connect dubbed dialogue with the images on the screen.[44]
1938: BBC PRESENTS DER STUDENT VON PRAG
On 14 August 1938, BBC TV broadcast a subtitled print of
Der student von Prag
(Arthur Robison, 1935). This early experiment in visual subtitles, like television itself, had to wait until after World War II to be exploited. In the postwar era, nations with strong film subtitling traditions developed techniques for the new medium. For example, in the early 1950s, Denmark and Norway pioneered TV techniques such as the subtitle stripfilm or subtitles typed onto paper rolls.
[45]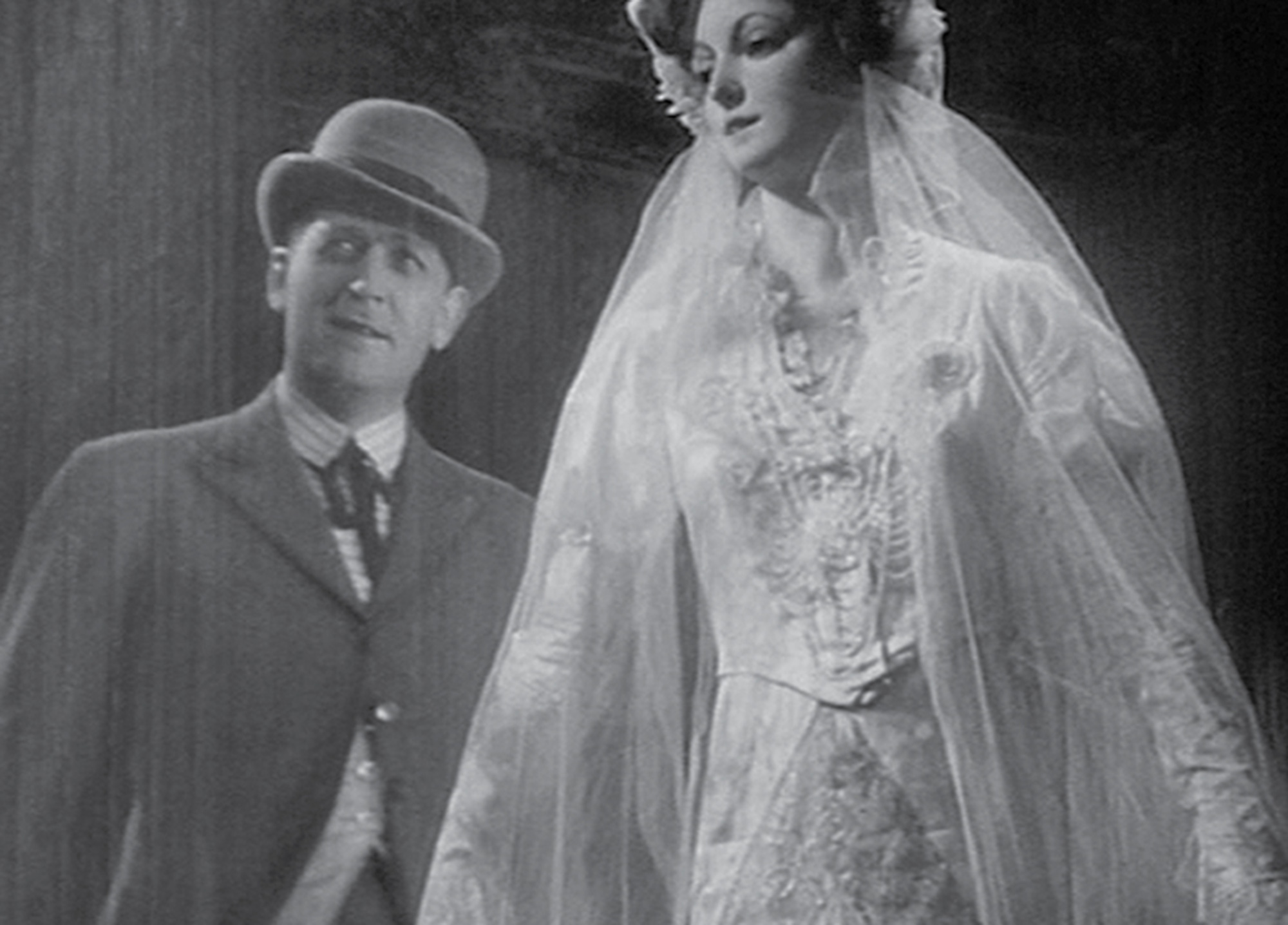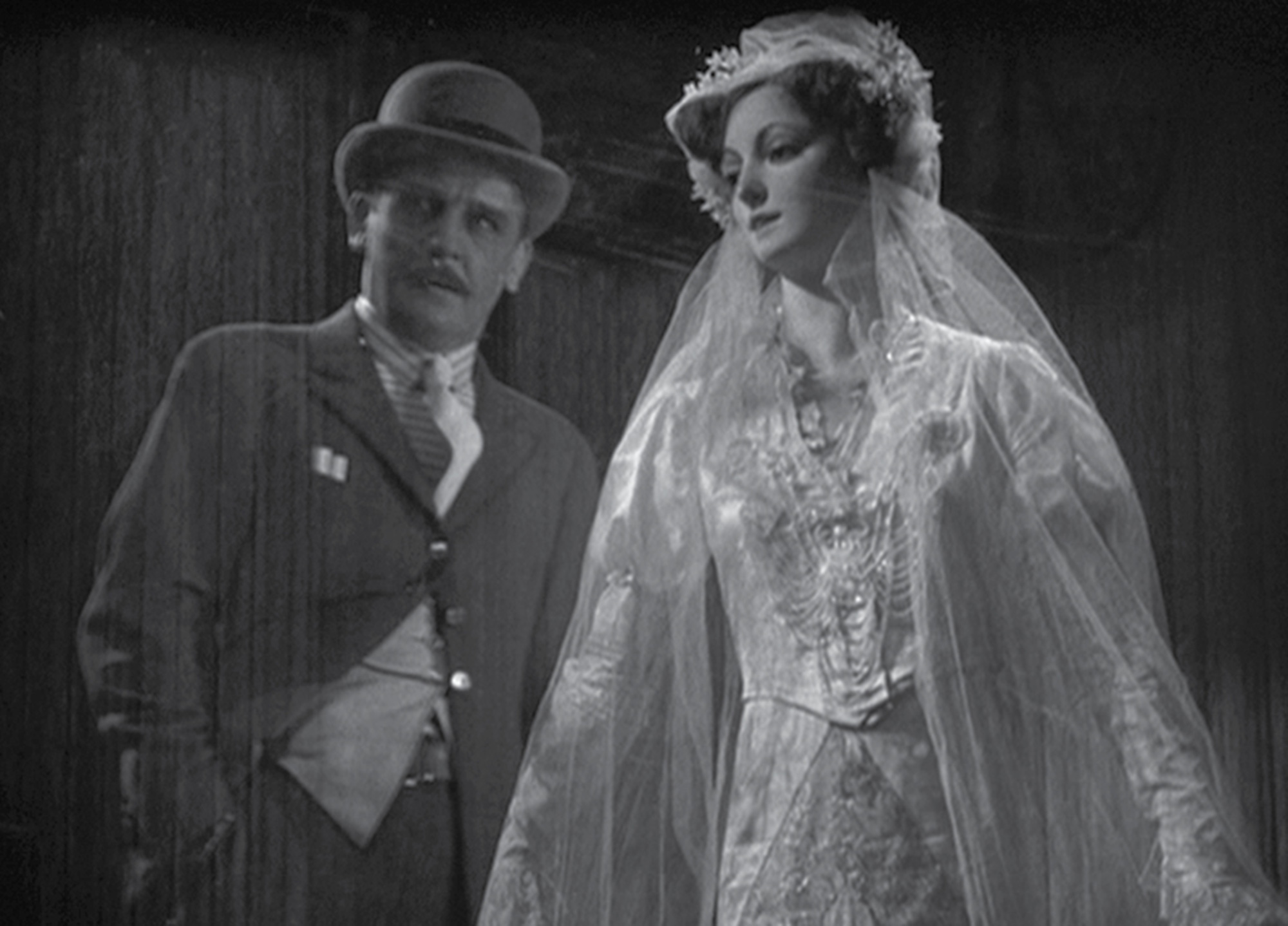 1946–PRESENT: SUBTITLES VS. DUBBING IN THE US
After the surprise popular success in America of
Rome Open City
(Rossellini, 1946), culturally prestigious non-English-language movies tended to be subtitled, while horror movies, spaghetti Westerns, sword-and-sandal epics, Japanese monster movies, cartoons, and other non-elite genres tended to be dubbed.
"Prestige" foreign films are still dubbed occasionally for US exhibition. The animated feature Princess Mononoke (Hayao Miyazaki, 1997) was dubbed, and proved a popular success, but a 1999 dubbed version of Life Is Beautiful (Roberto Benigni, 1997) was a box-office disaster, despite the overwhelming success of the earlier subtitled version.[46] However, most dubbing in America today is done for English-language TV commercials made for broadcast in Spanish-language US media.[47]
1957: LE SOUS-TITRAGE DE FILMS
The first book devoted to subtitling, Simon Laks's
Le sous-titrage de films
, appeared in 1957. It is a pamphlet of tips for practitioners, which presents only the most modest arguments for the significance of the craft. While asserting that subtitling is an art, Laks apologizes for it as a "necessary evil."
[48]
This modesty hindered the development of any kind of theoretical discourse. Forty years later, Peter Fawcett could find only about a hundred articles on screen translation, which he considered an "exceedingly small number of mainly short papers on a subject that almost certainly touches the lives of more people than any other form of translation."
[49]
Since Fawcett, however, the situation has changed. There has been a boom in academic translation studies programs worldwide, many of them specializing in audiovisual translation (in Copenhagen, Bologna, Roehampton, Leeds, London, Guildford, and elsewhere).
1970s: WE'RE NOT CONCERNED WITH THE AUDIENCE
The most articulate opponents of subtitles have been their main audience. In the early 1970s, Anthology Film Archives prided itself on screening non-English-language classics in prints that were not subtitled or dubbed, the expectation being that the audience—like an opera audience before supertitles—would have studied a synopsis before the screening.
[50]
"Everything is shown in its original state," Jonas Mekas claimed. "Subtitles destroy the rhythm and form of a film. We've had complaints, but we're not concerned with the audience. We're interested in film."
[51]
Amresh Sinha has cataloged decades of informed critical condemnation of subtitles as "distracting," "corrupt," "fatiguing," and "
Cliff's Notes
" that violate "the bodily presence of the film" in order to deploy and naturalize "a dominant, hierarchically unified worldview."
[52]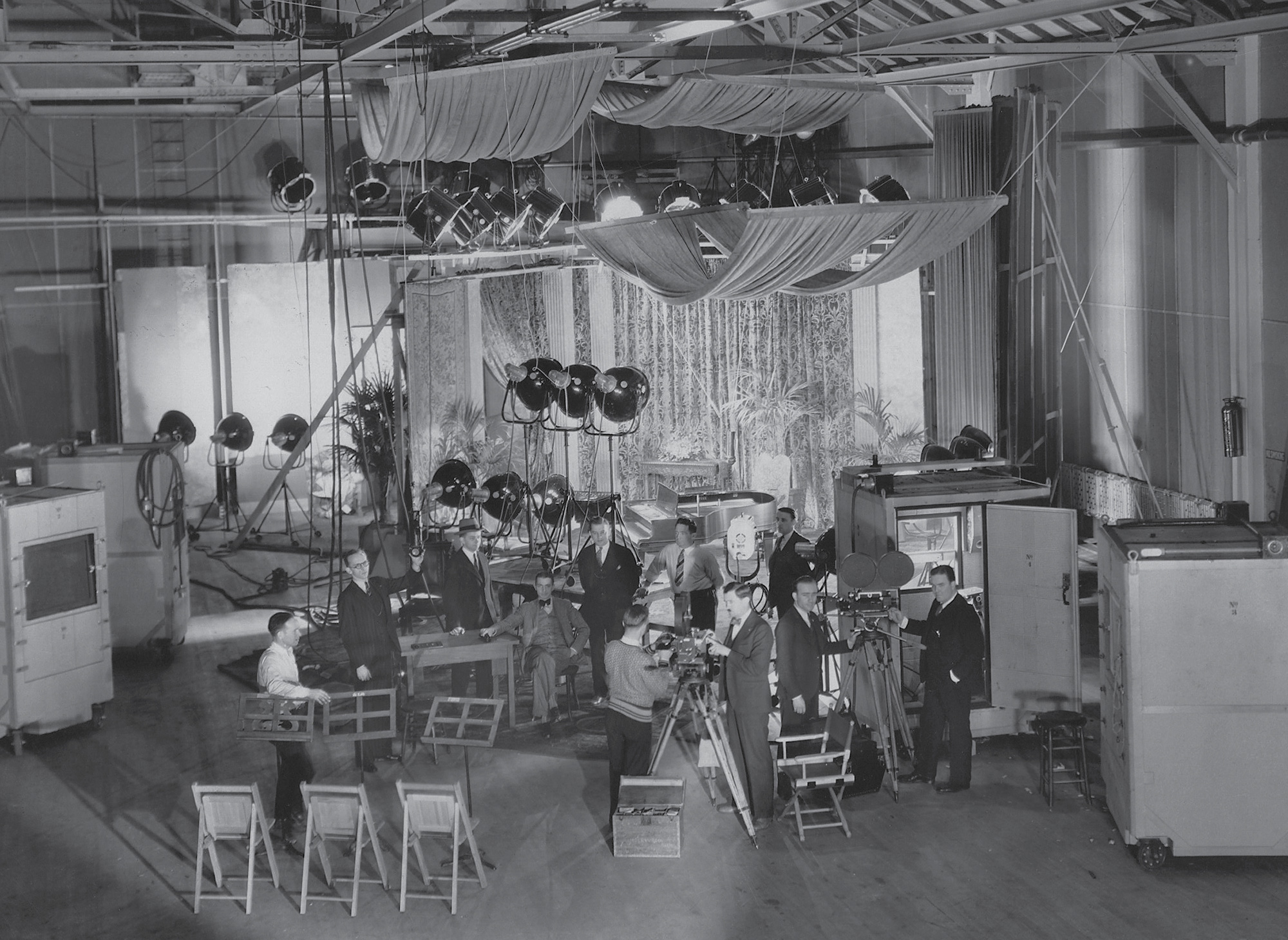 1972–PRESENT: THE FRENCH CHEF
An advocacy group, Captioned Films for the Deaf, was founded in the US in 1949, but the captioning movement really took off in the 1970s.
[53]
At the time Anthology Film Archives was boasting about screening movies without subtitles, WGBH-TV in Boston opened its Caption Center, and began experimenting with ways of making their programs accessible to the hearing impaired.
[54]
In 1972, they began offering broadcasts of their most popular program,
The French Chef
, with "open captions" (i.e., burned into the video).
In 1976, the Federal Communications Commission reserved line 21 of the vertical blanking interval (VBI) for transmitting "closed captions"—i.e., normally hidden and only seen with an appropriate decoding device. The first real-time closed-captioning was provided for the 1982 Academy Awards broadcast.[55] The 1996 Telecommunications Act imposed a schedule of mandatory captioning requirements on US broadcasters, so that by 2012 all new programming would be fully captioned in English (or in Spanish, if the original language), and 75 percent of old re-broadcast programming would be captioned.[56]
1985–PRESENT: REDUCING DIALOGUE TO A MINIMUM
In a curious revival of Joe Brandt, the marketing of foreign films in the US in the last few decades has given rise to a cinematic novelty—the silent foreign film trailer. The genre was created in 1985 when Michael Barker and Tom Bernard of Orion devised a trailer for Akira Kurosawa's
Ran
that contained no dialogue. The same concept was later used in 1988 for
Women on the Verge of a Nervous Breakdown
and
Cinema Paradiso
, and for hits such as
Raise the Red Lantern
(1991),
Il Postino: The Postman
(1994), and
Shall We Dance?
(1996).
[57]
2000–PRESENT: UNIVERSAL TEMPLATE IN ENGLISH
Simon Laks devoted the first and longest part of
Le sous-titrage de films
to
le repérage
(spotting). Before subtitlers can begin work, they require an accurate map of where dialogue occurs in the movie and how much time would be available for subtitles to appear.
[58]
Henri Béhar, writing half a century after Laks, reaffirmed the importance of spotting: "The spotter is a true artist: spotting requires a strong sense of language and extreme sensitivity to the rhythm and flow of a film."
[59]
The laborious task of spotting has been revolutionized in the last ten years by the introduction of English-language, universal template subtitle files, which provide the basis for all translations into all other languages.
In other words, the subtitles process has been split into two distinct tasks. The timing of a film or audiovisual programme is made by English native speakers who produce a unique timed subtitle file in English, that is, a file where all the in- and out-times have been decided. This file is then used as the basis for translation into other languages as required, with the translation carried out by native speakers of those languages.[60]
Hence movies are almost always translated from an English template, rather than the original dialogue.[61]
2005: FANSUBBING
Amateur subtitlers providing their services online for free are usually connected with a specific program or genre—especially anime or American TV shows (e.g., the shows translated into Mandarin by YYETS volunteers). Fansubs and crowd-sourced translations have aided communication from recent political events in the Middle East, providing subtitles for eyewitness videos of demonstrations and speeches. In the last few years, Alive.in and other projects have been aggregating the efforts of volunteer translators to disseminate local reporting.
[62]
NOBODY READS THEM ANYWAY
The evidence shows that subtitles, however well done, might be irrelevant because audiences don't read them. According to a 1985 study by Géry d'Ydewale,
Subjects do not read the subtitle. They first look at the visual image, jump quite accurately to the keywords of the subtitle (i.e., the words conveying the most important parts of the conversation) and then go back to the visual image. If the subtitle is still available, they occasionally jump back to the subtitle for more processing of the text. … In fact, many subjects reported that reading behavior was automatically triggered off when the subtitle was given. … Only one or two keywords are fixated.[63]
John Minchinton, a subtitler for Britain's Channel 4, maintained that genre makes a difference: subtitles are vital to follow detective stories, but for love stories, "viewers need not read many of the titles; they know the story, they guess the dialogue, they blink down at the subtitles for information, they photograph them rather than read them."[64]
Donald Crafton, The Talkies: American Cinema's Transition to Sound, 1926–1931 (New York: Scribner, 1997), p. 419.
Anna Sofia Rossholm, Reproducing Languages, Translating Bodies (Stockholm: Almqvist & Wiksell International, 2006), p. 83. Available at su.diva-portal.org/smash/get/diva2:189903/FULLTEXT01. Accessed 16 March 2012.
Kristin Thompson, Exporting Entertainment: America in the World Film Market, 1907–1934 (London: BFI Publishing, 1985), p. 159.
Henrik Gottlieb, "Titles on Subtitling 1929–1999," in Rassegna Italiana di Linguistica Applicata, vol. 34, nos. 1–2 (2002), p. 436. This double issue contained the proceedings of the conference "Cinema: Paradiso delle lingue. I sottotitoli nell'apprendimento linguistico," held in Pavia, Italy, 19–22 September 2001.
Kristin Thompson, op cit., p. 159.
Ibid.
Film Daily Year Book (New York: John W. Alicoate, 1930), p. 999.
Herbert L. Matthews, "The Screen in Paris," The New York Times, 17 April 1932.
William P. Carney, "Queer Talking Film Idea," The New York Times, 27 October 1929.
Film Daily Year Book (New York: John W. Alicoate, 1935), p. 1011.
Kristin Thompson, op. cit., p. 163.
Donald Crafton, op. cit., p. 439.
Ibid.
Geoffrey Nowell-Smith, "Socialism, Fascism, and Democracy," in Geoffrey Nowell-Smith, ed., The Oxford History of World Cinema (Oxford: Oxford University Press, 1996), p. 337.
"Britons Fear Our Talkies May Ruin Accent: Censorship Urged to Guard Children's Speech," The New York Times, 2 May 1929.
"Keeping Slang Out of Ireland," The New York Times, 2 October 1930.
Donald Crafton, op. cit., p. 425. The complaints endure and work both ways. In the late 1970s, "TV stations even wanted to revoice David Attenborough into American for the series Life on Earth." See Geoffrey T. Harris, ed., On Translating French Literature and Film (Amsterdam: Rodopi, 1996), p. 76.
J. W. Collins, "Sound Films Win Favor in Turkey," The New York Times, 3 November 1929.
"A Director Abroad," The New York Times, 1 June 1930.
Herbert L. Matthews, op. cit.
Kristin Thompson, op. cit.
Film Daily Year Book (New York: John W. Alicoate, 1931), p. 995.
Ibid., p. 996.
Ibid., p. 997.
Film Year Book (New York: John W. Alicoate, 1929), p. 1001.
Rita Belda, "From Silence to Sound: A Studio's Transition from Silent films to Talking Pictures," presented at the conference "The Reel Thing XXV," held in Los Angeles, 12–14 August 2010.
Film Daily Year Book (New York: John W. Alicoate, 1930), p. 999.
Kristin Thompson, op. cit., p. 162.
Ibid.
"Cinema-Minded Japan," The New York Times, 20 December 1931.
Atom Egoyan and Ian Balfour, Subtitles: On the Foreignness of Film (Cambridge, Mass: MIT Press., 2004), p. 409.
Peter Fawcett, "Translating Film," in Geoffrey T. Harris, op. cit., p. 65. Fawcett also notes the practice in Eastern Europe and Siberia.
Mordaunt Hall, "A French Musical Farce," The New York Times, 21 May 1931. The British commentary is unfortunately missing from the 2000 Criterion DVD of Le million, featuring new subtitles by Lenny Borger of Titra.
H. T. S., "Another Russian Robin Hood," The New York Times, 15 December 1933.
For example, Christian Baumeister's Die größten wasserfälle der erde: Naturwunder Iguaçu was first broadcast 8 January 2007 on ARD in Germany, and the English version, The Megafalls of Iguaçu, premiered on 1 March 2007 on the National Geographic Channel. Light & Shadow GmbH "Air Dates" Available at www.lightandshadow.tv/indexF.php?&lang=en. Accessed 17 March 2012. Also of interest are the National Geographic Society's links to different language resources at natgeotv.com/choose-your-country. Accessed 9 March 2011. Also see Jan Emil Tveit, Translating for Television: A Handbook for Screen Translation (Oslo: Kolofon, 2004), p. 23.
Tino Balio, Grand Design: Hollywood as a Modern Business Enterprise, 1930–1939 (Berkeley: University of California Press, 1993), p. 34.
Film Daily Year Book (New York: John W. Alicoate, 1932), p. 4.
Mordaunt Hall, "Emil Jannings in a Dour German Language Pictorial Drama of Berlin's Underworld," The New York Times, 16 March 1932; and Mordaunt Hall, "The Screen," The New York Times, 7 February 1934, in which he reviews La frochard et les deux orphelines.
F. S. N., "Italy Since 1914," The New York Times, 14 November 1934.
William P. Carney, op. cit.
Herbert L. Matthews, "The Screen in Paris," The New York Times, 23 September 1934.
Herbert L. Matthews, "The Cinema in Paris," The New York Times, 4 June 1933.
Jorge Luis Borges, "On Dubbing" [1945], in Atom Egoyan and Ian Balfour, op. cit., p. 118.
"The 'dubbed' text, though it fills the auditorium and my ears, has not even an auditory existence for me, and I have ears for nothing but those other soundless words that emanate from the screen. When a breakdown of sound all at once cuts off the voice from a character who nevertheless goes on gesticulating on the screen, not only does the meaning of his speech suddenly escape me: the spectacle itself is changed." From Maurice Merleau-Ponty Phenomenology of Perception, trans. Colin Smith (London: Routledge & Kegan Paul, 1970), p. 234.
Jan Emil Tveit, op. cit., p. 25.
B. Ruby Rich, "To Read or Not to Read: Subtitles, Trailers, and Monolingualism," in Atom Egoyan and Ian Balfour, op. cit., p. 161.
Jan Emil Tveit, op cit., p. 92.
Simon Laks, Le sous-titrage de films: Sa technique, son esthétique (Paris: Propriété de l'auteur, 1957), p. 18.
Peter Fawcett, op. cit., p. 66.
"Reputedly, the first live titles in an opera house were in Hong Kong in the early 1980s. … English surtitles were first used in Canada in about 1984. In Britain, they appeared experimentally at the Royal Opera House, Covent Garden, in 1986, and were soon taken up by other organizations …." See Jonathan Burton, "The Art and Craft of Opera Surtitling," in Jorge Díaz-Cintas and Gunilla M. Anderman, eds., Audiovisual Translation: Language Transfer on Screen (Basingstoke, England: Palgrave Macmillan, 2009), p. 58.
Sky Sitney, "The Search for the Invisible Cinema," Grey Room, no. 19 (Spring 2005), p. 110.
Amresh Sinha, "The Use and Abuse of Subtitles," in Atom Egoyan and Ian Balfour, op. cit., p. 172.
Now known as Described and Captioned Media Program. Available at www.dcmp.org. Accessed 16 March 2012.
Now known as the Media Access Group. Available at main.wgbh.org/wgbh/pages/mag/services/captioning. Accessed 16 March 2012.
Gary D. Robson, The Closed Captioning Handbook (Burlington, Mass: Focal Press, 2004), p. 12–14. Al Gore's 1993 information superhighway speech was the first close-captioned webcast. Activision's 1998 Zork Grand Inquisitor was the first close-captioned video game.
Telecommunications Act of 1996, Public Law 104-104, US Statutes at Large 713 (1996): 79. See transition.fcc.gov/cgb/dro/captioning_regs.html. Accessed 21 June 2012.
B. Ruby Rich, op. cit. p. 157.
Simon Laks, op. cit., p. 49.
Henri Béhar, "Cultural Ventriloquism," in Atom Egoyan and Ian Balfour, op. cit., p. 81.
Panayota Georgakopoulou, "Subtitling for the DVD Industry," in Jorge Díaz-Cintas and Gunilla M. Anderman, eds., op. cit., p. 30.
Jorge Díaz-Cintas, "Audiovisual Translation: An Overview of its Potential," in Jorge Díaz-Cintas, ed., New Trends in Audiovisual Translation (Bristol: Multilingual Matters, 2009), p. 10.
Melissa Bell, "Gaddafi, Gadhafi, Qaddafi: The Revolution Will Be Translated," The Washington Post, 26 February 2011. Available at www.washingtonpost.com/wp-dyn/content/article/2011/02/25/AR2011022503925.html. Accessed 16 March 2012.
Géry d'Ydewale, Patrick Muylle, and Johan Van Rensbergen, "Attention Shifts in Partially Redundant Information Situations," in Rudolf Groner, George W. McConkie, and Christine Menz, eds., Eye Movements and Human Information Processing (Amsterdam: North-Holland, 1985), p. 381.
Jan Emil Tveit, op. cit., p. 105.
If you've enjoyed the free articles that we offer on our site, please consider subscribing to our nonprofit magazine. You get twelve online issues and unlimited access to all our archives.