Fall 2016–Winter 2017
Sentences / how how how what what what how—when
Everything that rises must converge, or not
Brian Dillon
"Sentences" is a new column by Brian Dillon each installment of which examines the mechanics and style of a single sentence chosen by the author.
---
Considering how common illness is, how tremendous the spiritual change that it brings, how astonishing, when the lights of health go down, the undiscovered countries that are then disclosed, what wastes and deserts of the soul a slight attack of influenza brings to light, what precipices and lawns sprinkled with bright flowers a little rise of temperature reveals, what ancient and obdurate oaks are uprooted in us in the act of sickness, how we go down into the pit of death and feel the waters of annihilation close above our heads and wake thinking to find ourselves in the presence of the angels and the harpers when we have a tooth out and come to the surface in the dentist's arm chair and confuse his 'Rinse the mouth—rinse the mouth' with the greeting of the Deity stooping from the floor of Heaven to welcome us—when we think of this and infinitely more, as we are so frequently forced to think of it, it becomes strange indeed that illness has not taken its place with love, battle, and jealousy among the prime themes of literature.
—Virginia Woolf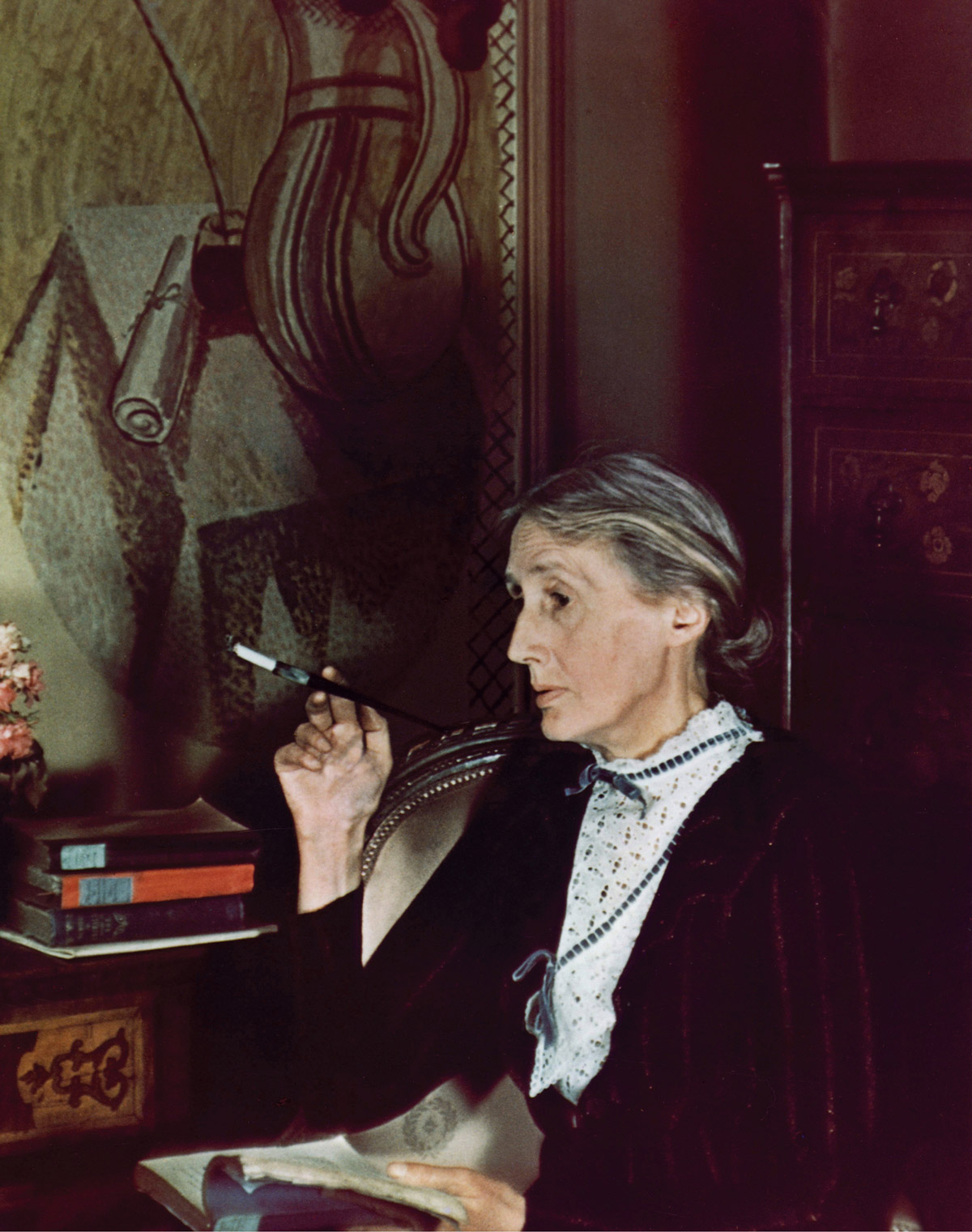 It may well be the sentence that for diverse reasons—because thinking about Woolf, or sickness, or essays, because trying to emulate a certain rhythm in my own writing—I've copied out by hand more than any other. Each time, I've marveled at the logic and ease and length (181 words) of the sentence, the hard clausal steps that slowly mount (or is it descend?) to a grammatically wrong-footing conclusion—the dash's flat fall where we might have expected a "then…" or "so…." I have wondered about the oddity of Woolf's metaphors—the sentence is mostly made of metaphors—and their unabashed mixture: the lights go up, the lights go down, the patient rises and falls as though in a rickety old elevator, till at last the cage clatters open, slightly missing the floor one wanted. This is the first sentence of Woolf's 1926 essay "On Being Ill," and it's hard to think of a verbal array whose structure better mimics both its subject and the larger text of which it's part: precisely because, despite its exquisitely shaped adventure, the sentence finally fails to hold itself together.
Everything that rises must converge, or not. Seven times—four hows and three whats—the sentence invites us to anticipate a logically and artistically satisfying terminus. With the final how we may reasonably expect that the grammatical, argumentative, and symbolic denouement is just around the comma-swiveling corner. Instead, we embark on a mysterious paratactic excursion, with no punctuation and no hint, for what seems an age, that our destination is the dentist's chair: "we go down ... and feel ... and wake ... and come to the surface ... and confuse...." Everything tends toward the sentence's second and final dash—the first dash, the dentist's, may as well be any instrument at all—and an abrupt meta-swerve: "—when we think of this...." Do we, does even Woolf, really think of this? The sentence has allured us a long way, but I'm not certain I follow, not even sure what "this" consists of, never mind the "infinitely more."